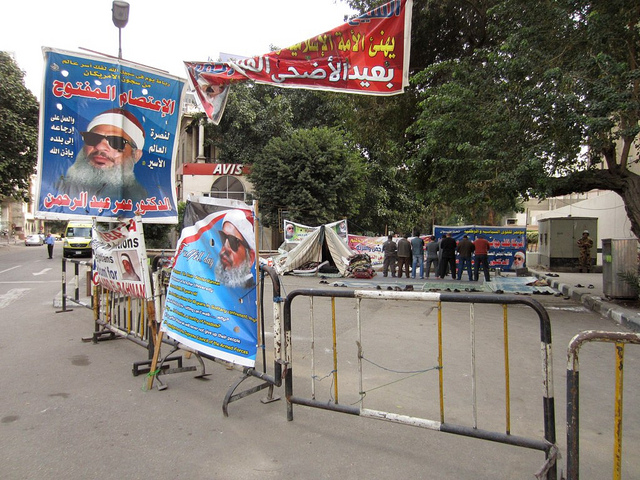 A Foreign Ministry official said Monday the ministry cannot request the repatriation of Omar Abdel Rahman, an Egyptian religious leader also known as the Blind Sheikh, without a clear decision from the head of state.
Abdel Rahman, 73, was convicted and jailed in 1995 of seditious conspiracy for bombing New York's World Trade Center, which left six dead and more than a thousand injured. He was also found guilty of the same charge for plotting to attack the United Nations headquarters and other New York City landmarks.
Ahmed Ragheb, assistant foreign minister for consular affairs and Egyptians abroad, told the Shura Council Human Rights Committee on Sunday that the ministry has not ignored the case and followed Abdel Rahman's condition in detention.
He also said that any move to request Abdel Rahman's release would have to be based on a clear order from the head of the Egyptian state. If that happened, the Foreign Ministry would contact an American law firm to press for his release.
"The relevant [Egyptian government] authorities should contact their counterparts in the United States for us to carry out the procedures," he said, explaining that the Foreign Ministry is merely an executive body.
Edited translation from Al-Masry Al-Youm