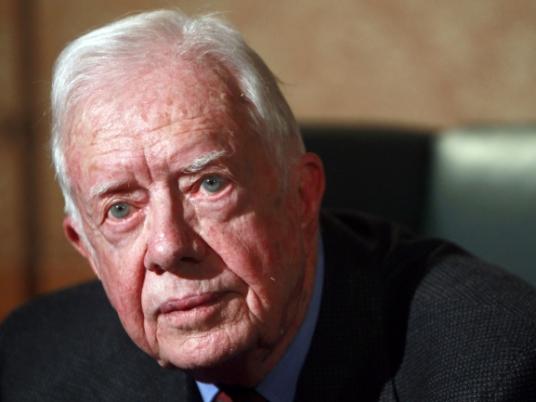 Foreign Ministry spokesperson Badr Abdel Atty said that it is unacceptable for the Carter Commission to cast doubt on the outcome of the presidential elections and issue prejudgments on the matter.
"Egypt decides its own fate and rejects foreign interference," he said.
In a recent statement, President Carter said that Morsy's removal stoked political instability in the country.
"I am gravely concerned that Egypt's democratic transition has faltered," Carter said. "Egypt's political transition has stalled and stands on the precipice of total reversal."
Meanwhile, Abdel Atty said on Thursday that the Egyptian government is keen on managing the electoral process with integrity and transparency.
"It was the government that invited regional and international organizations to supervise the elections," he said.
Abdel Atty added that the controversy concerning the EU mission that came to supervise the elections was not political in nature.
"This was confirmed by the head of the mission himself," he said.
Abdel Atty also said that the number of Egyptian expatriate voters was unprecedented in Egypt's modern history.
Edited translation from Al-Masry Al-Youm