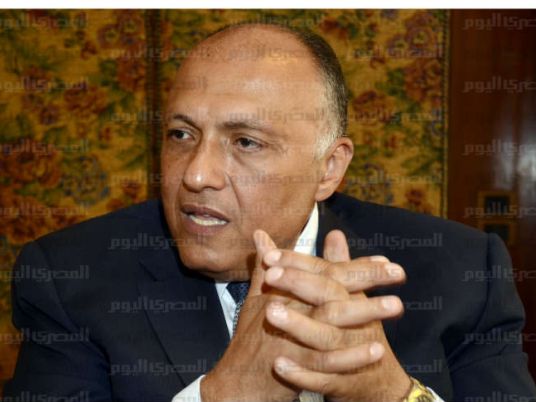 Foreign Minister Sameh Shokry expresed surprise at the British government's decision Wednesday to suspend flights from Sharm el-Sheikh and their announcement that they believe the Russian plane crash may have been caused by a bomb.
During his visit to London with President Abdel Fattah al-Sisi, Shokry told CNN that the two black boxes of the plane were still being inspected and the truth is far from known.
Shokri considered the British government's decision "premature" as investigations are still ongoing.
The Russian passenger plane crashed on October 31 in a mountainous part of Egypt's Sinai Peninsula, killing all on board.
The plane, carrying 214 Russian and three Ukranian passengers as well as seven crew members, had taken off from the Red Sea resort of Sharm el-Sheikh in south Sinai bound for Saint Petersburg. It lost contact with air traffic control 23 minutes later, AFP reported.
President Sisi traveled to London on Wednesday for talks with Prime Minister David Cameron.
Edited translation from Al-Masry Al-Youm