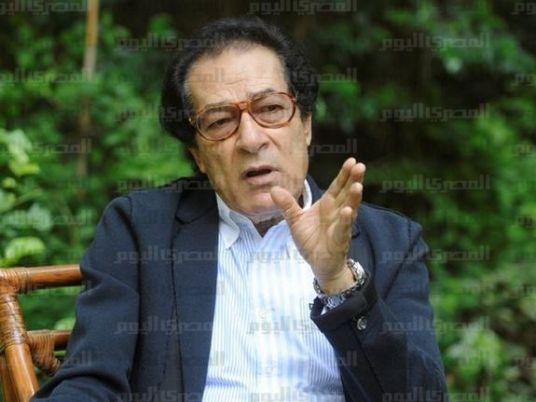 Former Culture Minister Farouq Hosny said the only solution to protect Egypt's most famous archaeological site, the Pyramids of Giza, is to turn it into a military zone to be protected and secured by military, while the Antiquities Ministry takes charge of supervising it.
In remarks to
Al-Masry Al-Youm
, Hosny commented on the stealing of stones from the pyramids and selling them, saying that the development of the pyramids came to a halt after he left the ministry.
Hosny said he found out that any spending on the pyramids' development would be considered 'squandering of public money', adding that the chaos resulting from camel and horse riders around the area ruin any chance for development.
Hosny stressed the necessity of military intervention to protect the site as the pyramids are Egypt's most important monuments. He explained that such problems do not exist in other areas, which are secured and have no horses or street vendors.
He also added that he filed this proposal when he was minister, but it was rejected and he was told to keep the military away from the issue.
"If the identities of horse and camel owners are checked, the results will be surprising to everyone," he said.
Three people were arrested earlier this week after they appeared in a video selling stones from the 4,500-year-old Giza pyramids to undercover journalists.

Edited translation from Al-Masry Al-Youm