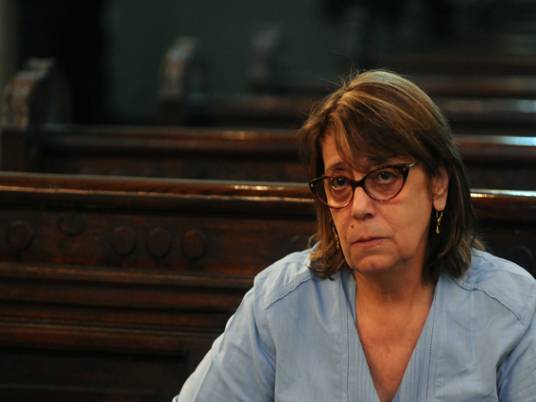 Israel's sixth ambassador to Cairo has demanded Jewish manuscripts kept in the capital's most famous synagogue to be transferred to Israel to protect them from decay, the result from poor storage mechanisms.
"Israel has asked the authorities many times to allow for their transfer to synagogues in Israel, or at least the Torah scrolls, which are rotting there," Azi Mazel has told The Jerusalem Post, referring to Jewish manuscripts preserved at the Sha'ar Hashamayim synagogue in the heart of Downtown Cairo.
Mazel was reacting to a recent report by The Cairo Post which said that hundreds of items dating back to the 17th century were poorly taken care of.
But according to Mazel, Egyptian authorities have always "rebuffed" the requests. "There is no logic in that rebuff but this is still the situation and it's very sad."
But the head of Egypt's scarce Jewish community seems to back the Egyptian authorities' stance.
The Jerusalem Post pointed to Magda Haroun's statements to Now Lebanon news website, in which she said that despite her concern for the manuscripts, they should remain in Egypt. "These scrolls are Egyptian heritage and should stay in Egypt, as part of its diverse history. There is no way I am going to let them out of my country," Haroun stated. "