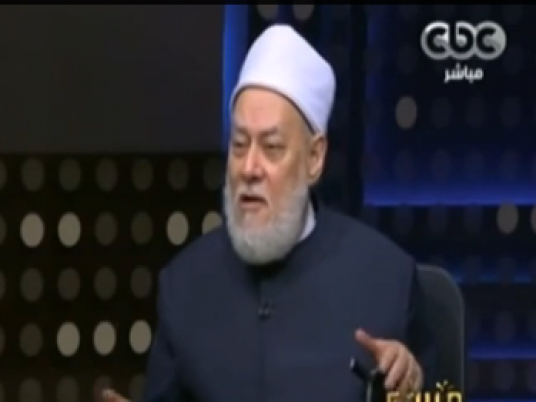 Egypt's former Mufti has said that obeying rulers is part and parcel of the commitment to the teachings of Islam's Prophet Mohamed.
"Whomever obeys President Abdel Fattah al-Sisi obeys the Prophet and whomever disobeys him disobeys the Prophet," Ali Gomaa said during an interview with satellite TV channel CBC late Sunday, maintaining controversial remarks which have triggered debates around the independence of the religious institutions.
Al-Azhar, the highest Islamic academy in the Muslim World, to which Gomaa belongs, has supported Sisi's ascension to power following the ouster of former Islamist President Mohamed Morsi in 2013, garnering the hostility of Morsi's more conservative backers.
Edited translation from Al-Masry Al-Youm