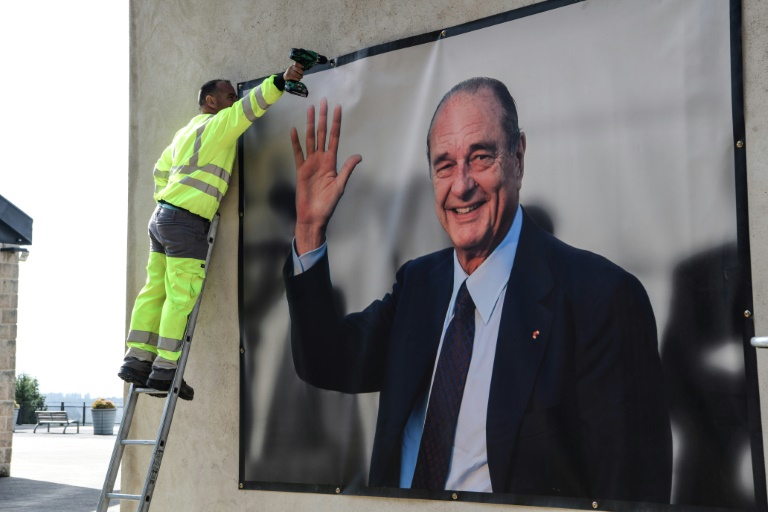 President Abdel Fattah al-Sisi dispatched his assistant to national and strategic projects and Egypt's former Prime Minister Sherif Ismail to represent Egypt at the official memorial service for ex-French President Jacques Chirac, who passed away on Thursday.
Ismail attended the funeral service on Monday which began at the Invalides in Paris in the presence of the current French President Emmanuel Macron, before moving to the Saint-Sulpice church in the 6th arrondissement of the French capital, where many current and former world leaders and personalities attended.
The funeral comes on the heels of a popular tribute during which thousands of French people took a final look at the late president Chirac at the Invalides complex, which houses the remains of a number of late French leaders, most notably Napoleon Bonaparte.
Egypt's Ambassador to France and its Permanent Representative to UNESCO, Ehab Badawy, relayed Egypt's condolences to France and its people for the loss of one of the most important and prominent presidents of France's Fifth Republic, a loyal friend of Egypt who enjoyed the appreciation of the Egyptian and Arab people, in light of his noble and supportive stances on their just causes, Badawy said.
In the eyes of the French people, Chirac is the best president of the Fifth Republic (since 1958), on par with Charles de Gaulle, according to an IFOP survey published by the weekly Le Journal du Dimanche.
Chirac presided over France for 12 years (1995-2007), having served as mayor of Paris from 1977 to 1995.
Edited translation from Al-Masry Al-Youm
Image credit: AFP / Agnes GAUDIN The center-right Chirac finally succeeded his long-time political rival, the Socialist Francois Mitterrand, in 1995 after two previously unsuccessful bids to secure the Elysee