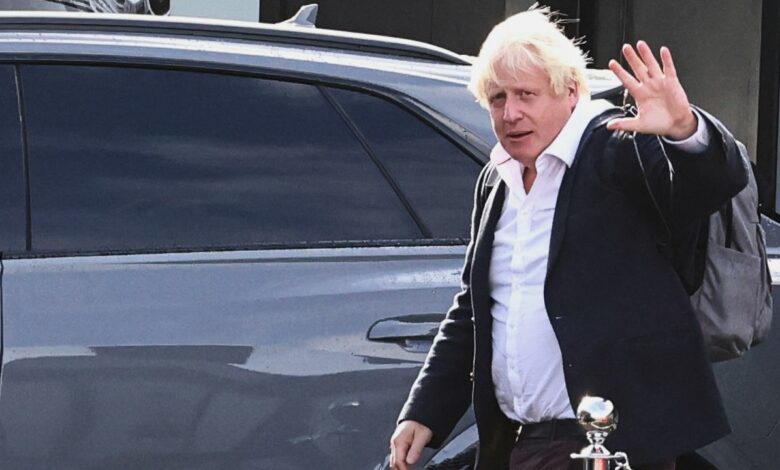 Former British Prime Minister Boris Johnson congratulated Rishi Sunak on becoming the new leader of the United Kingdom on Tuesday.
On Sunday, Johnson announced he would not enter the contest for Conservative party leader, handing a boost to Sunak's candidacy.
The two men have a complicated history. Sunak served as Johnson's finance minister and stood by him during numerous scandals. But Sunak's decision to quit the government this summer helped trigger a wave of resignations from other lawmakers that made Johnson's position untenable.
Johnson has made no secret of the fact that he believes Sunak betrayed him by resigning from his government.