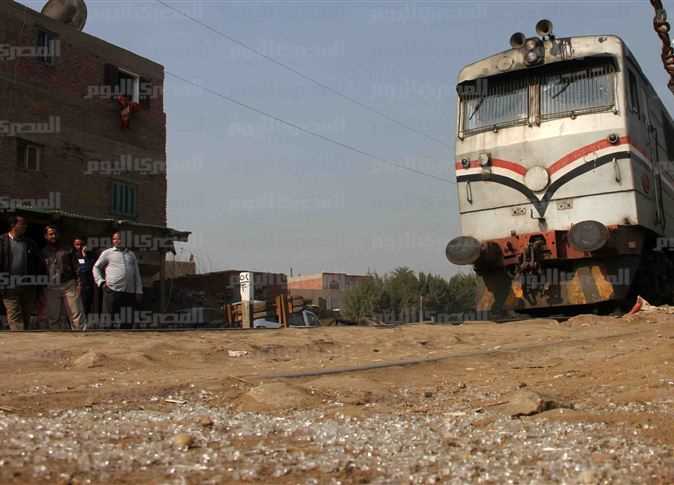 The Undersecretary of the Ministry of Health and Population in Alexandria Saeed Mamoun al-Saqaan announced that the number of injuries from an Alexandria train collision has risen to 45.
He explained in exclusive statements to Al-Masry Al-Youm that five injuries were transferred to the East Madinah Hospital, seven to the University Hospital, and the rest to Gamal Hamada Hospital.
The injuries are all minor including cuts, bruises and fractures. All cases are stable and have received the necessary medical care.
He anticipates that most of them will be discharged from hospitals by the end of the day.
A task force held at the Alexandria Health Directorate's headquarters and linked to the three hospitals, and reports were prepared around the clock to be submitted to the Ministry of Health and Population regarding the injured
The Ministry of Health and Population had previously announced Tuesday that 40 people have been injured.

Twenty-seven ambulances were dispatched to transfer the injured to hospitals.
The injuries varied between bruises, abrasions and fractures in different parts of the body, Health Ministry Spokesperson Khaled Megahed said in press statements, stressing that all injured received the necessary treatment and medical care.
Health Minister Hala Zayed is currently following up the condition of the injured, and directed the Undersecretary of the Ministry of Health in Alexandria Governorate to visit hospitals to follow up on their condition and ensure that all means of medical care are provided to them, he assured.

Railway sources revealed that a locomotive collided with a train on Alexandria-Cairo line from the back, which led to injuries among passengers transferred to three hospitals.
The sources added that the incident occurred at 9:30 am.
As the passenger train stopped, the locomotive collided with the last two vehicles from behind, causing both to collapse, sources said.
Alexandria Governor Mohamed-Sherif said that the Alexandria train collision did not result in any deaths, and caused minor injuries among passengers.
The Alexandria Governorate's social media page published a video from the scene of the Alexandria train collision, showing the the governor's inspection of the site of the accident.
Al-Masry Al-Youm learned that the train was scheduled to depart from Alexandria station at 9:20 am and while it was moving, it pulled with the locomotive along with it while it was braking.
The locomotive and the last vehicle of the train derailed causing the accident.
Edited translation from Al-Masry Al-Youm