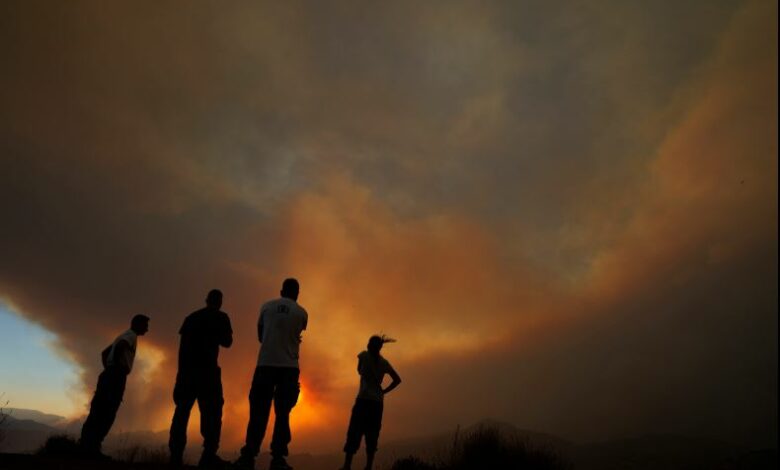 The Egyptian Foreign Ministry announced Sunday that four Egyptian citizens working in Cyprus died in a massive fire that broke out on Saturday across several Cypriot villages.
A statement by the Foreign Ministry explained that the Egyptian embassy in Nicosia had learned from the concerned Cypriot authorities about the deaths.
Upon receiving this information the embassy formed an operations room to communicate with Cypriot officials who, on their part showed full cooperation.
After obtaining the necessary permits, the Egyptian ambassador and the embassy staff moved to areas of the fire accompanied by a crew of the Cypriot police.
The circumstances of the incident are currently being examined, in preparation to transport the bodies of the deceased to their homeland as soon as possible.
The Foreign Ministry offered its sincere condolences to the families of the deceased.
On Saturday, Cypriot Interior Minister Nicos Norris announced that four charred bodies, believed to be Egyptians, had been found in the Larnaca region of Cyprus, where a large forest fire was burning for the second day in a row.
The newspaper Phileleftheros reported that the four bodies were found in an area about 400 meters from the place of their charred vehicle.
"It is a tragedy. The largest fire since 1974. Losses of life, property, land and forest were destroyed. The government will provide immediate assistance to the victims and the families of the victims. We will not leave anyone abandoned in the destruction of the fire," Cypriot President Nicos Anastasiades tweeted on Sunday.
The fire broke out on Saturday afternoon and engulfed areas in the southern foothills of the Troodos Mountains at a time when the country is facing a severe heat wave.
The European Union has sent air assistance to help Cyprus contain a huge forest fire north of the cities of Limassol and Larnaca.
The European Commission said firefighting planes have left Greece, and Italy also plans to send firefighting planes. Greece, Israel and other countries have sent planes to help put it down.