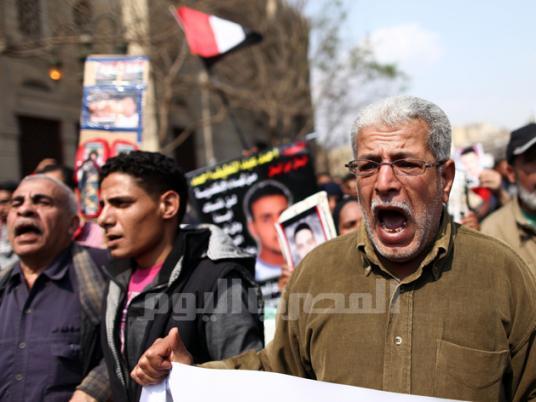 Four former members of the Constituent Assembly have returned following the formation of an advisory technical committee.
Abdel Galil Mostafa, general coordinator for the National Association for Change; Gaber Gad Nassar, professor of constitutional law; Samir Morcos, a Coptic thinker and adviser to Morsy; and Souad Kamel Rezq had earlier resigned from the assembly. The advisory committee comprises 10 legal experts and well-known public figures.
In a statement, the four members said Saturday that the writing process for the constitution has reached a critical stage, and that they felt they should bow to popular will and return to the assembly to do their jobs for the country.
Meanwhile, the Egyptian National Coalition — which brings together several parties, currents and national figures including Mohamed ElBaradei and former presidential candidate Hamdeen Sabbahi — issued a statement saying they were boycotting the assembly and would reject whatever came from it, describing its work as a "catastrophe."


Constituent Assembly deputy Ayman Nour threatened to withdraw from the assembly over what he described as the mixing of religion with state affairs.


The Wafd Party, meanwhile, has decided to remain in the assembly.


Amr Moussa, a former presidential candidate and a member of the assembly, said there is an ongoing struggle between religious ideologues, who have a strong presence in the assembly, and those who want a civil state, whom he said voice strong opinions.


Presidential spokesperson Yasser Ali said on his Facebook page Saturday that President Mohamed Morsy will not interfere in the work of the assembly unless something comes up to prevent it from carrying out its function as stated in the Constitutional Declaration. He added that the differences between its members are normal.


Liberal and other parties complain about the Islamist majority in the assembly, while courts have been hearing a number of cases demanding the body's dissolution.
Edited translation from Al-Masry Al-Youm