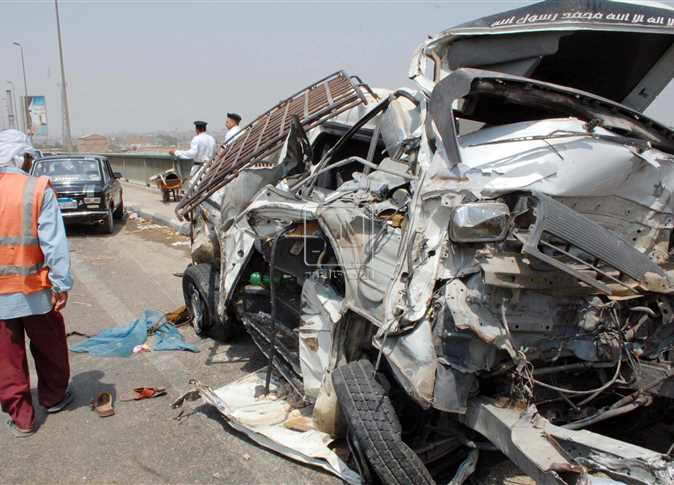 Four people were killed and 38 others injured in a collision between a bus and a truck carrying cement on Aswan-Abu Simbel road on Thursday.
The injured were transferred to a nearby hospital, while authorities investigated the incident.
Car accidents in Egypt rose by 17.8 percent in 2019, according to the Central Agency for Public Mobilization and Statistics (CAPMAS) reported, with 9,992 reported accidents compared to 8,480 in 2018.
In a June 2020 report on traffic accidents, the agency added that the number of car accident deaths rose to 3,484 in 2019 – an increase of 12.9 percent.
In 2019, the reported recorded one accident per 10,000 people, while the rate for vehicles was 0.9 accidents per 1,000 vehicles, and the death rate was 3.6 deaths per 100,000 people.
The Egyptian government is working to overhaul transportation in the country to increase road safety and ease heavy traffic.
Egypt's Minister of Planning and Economic Development Hala al-Saeed announced in October that government investments in fixing road infrastructure had reduced the amount of traffic accident-related deaths in recent years.
According to the minister, road accident deaths fell five percent in 2018/2019 and 44 percent in 2019/2020.
Egypt also jumped from 118th place to 28th place in road quality in 2019.