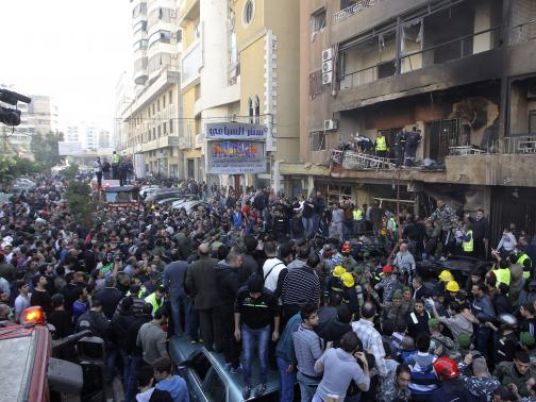 The Al-Nusra Front in Lebanon, believed to be a franchise of the Syrian Al-Qaeda-linked group, on Tuesday claimed a bomb attack in Beirut that killed at least four people.
"With the help of God almighty we have responded to the massacres carried out by the party of Iran (Hezbollah)… with a martyrdom operation in their backyard in the southern (Beirut) suburbs," the group said in a statement posted on its Twitter account.
The car bombing, apparently carried out by a suicide attacker, hit the southern Beirut neighbourhood of Haret Hreik, which is considered a stronghold of Lebanon's Shiite Hezbollah.
The Lebanese group is a staunch ally of the Syrian regime, and has dispatched thousands of fighters to battle alongside Syrian troops against a Sunni-dominated uprising.
Its involvement in the conflict has seen Hezbollah increasingly targeted at home in bombings claimed by different Sunni extremist groups.
Al-Nusra Front is the official branch of Al-Qaeda in Syria, and late last year a group calling itself the Al-Nusra Front in Lebanon emerged.
Tuesday's attack was the sixth time that areas considered to be Hezbollah strongholds have been targeted since the group acknowledged sending forces to Syria.
The group is believed to be the target of such attacks, but they have regularly killed civilians rather than Hezbollah members.