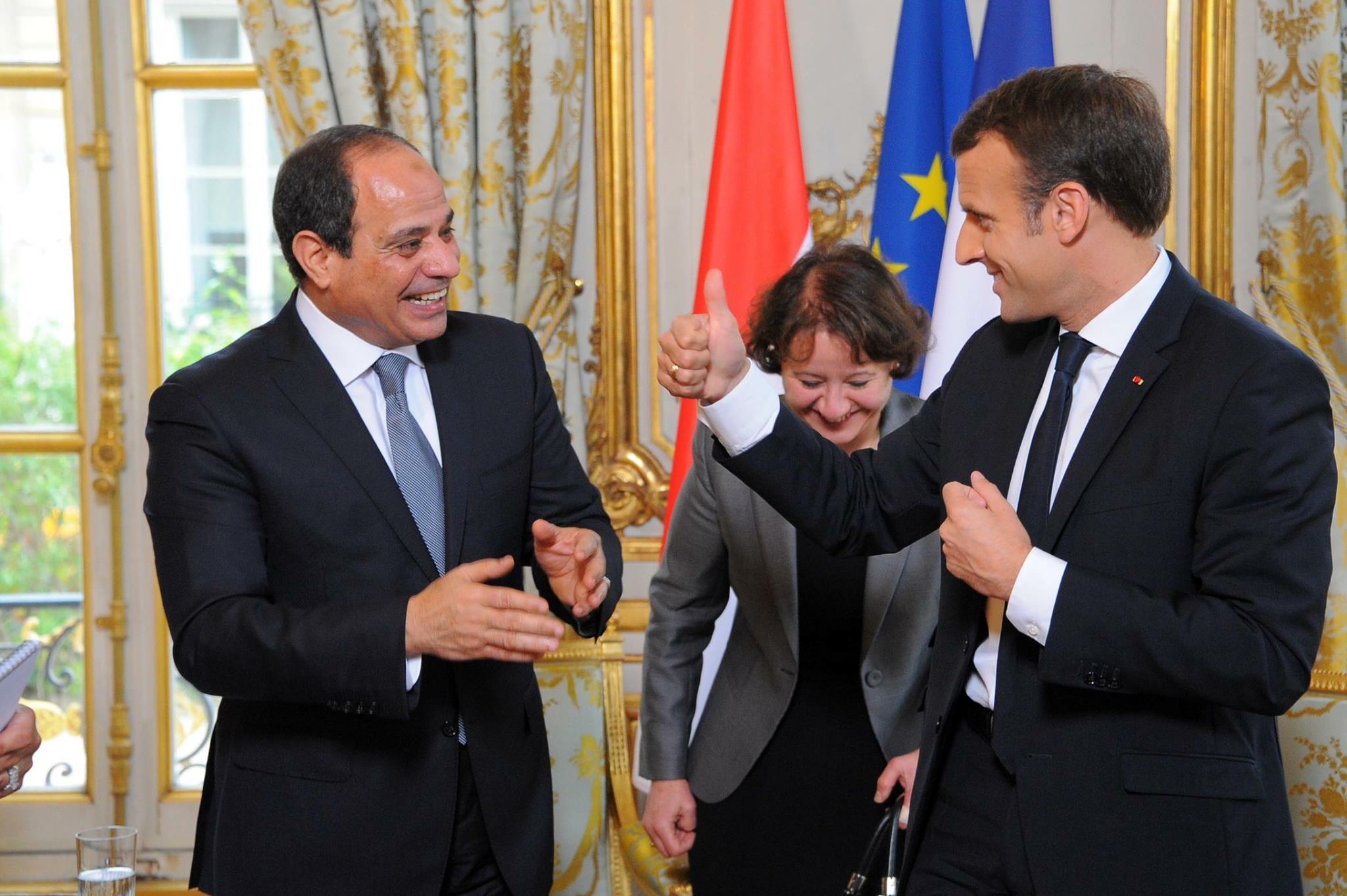 France on Tuesday wished Abdel Fattah al-Sisi success for his next presidential term in Egypt and said it stood "resolutely" with the country on the fight against terrorism.
Sisi, who had no real opposition, was re-elected for a second term with 97 percent of the vote, official returns showed.
"France offers its wishes for the full success of President Sisi for his second mandate," Foreign Ministry spokeswoman Agnes Von Der Muhll said in a daily briefing.
"It hopes that his reelection will allow him to satisfy the legitimate aspirations of the Egyptian people for security, prosperity and the full expression of freedoms in a constitutional framework," she said without elaborating.
With both France and Egypt concerned by the political vacuum in Libya and the threat from jihadist groups in Egypt, the two countries have cultivated even closer economic and military ties under Sisi.
Rights organizations have accused France under President Emmanuel Macron of turning a blind eye to what they say are increasing violations of freedoms by Sisi's government.
After hosting Sisi in Paris in October, Macron said it was not up to him to "lecture" Egypt on civil liberties.
"France stands resolutely alongside Egypt to face the common challenge of terrorism, to work for the solution of regional crises and to develop cooperation at the United Nations, in Africa and in the Mediterranean," von Der Muhll said.
She added that Paris would continue its dialogue with Egypt on human rights and fundamental freedoms.