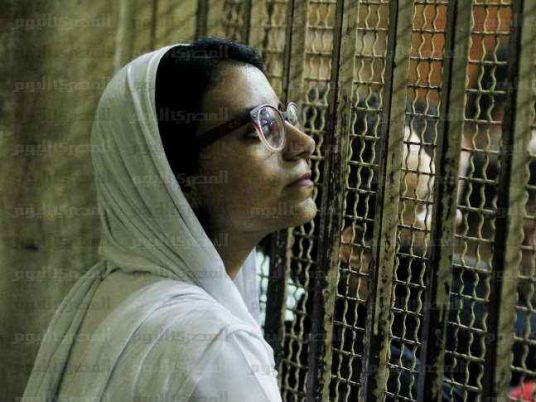 The Freedom for the Brave Movement has said that there are 150 people on hunger strike, including 136 detainees and 14 others.
Among the detained are 64 prisoners in Abu Zaabal prison, 42 in Tora prison, 10 in the Km-10.5 Camp on the Cairo-Alexandria Desert Road, eight in Borg al-Arab prison, four in the women's prison, two in the Giza police station, two in the Fayoum police station, two in the Ataka police station in Suez, one in the Nasr City police station and another in Qena prison.
In a related development, Mahinour al-Masry filed a complaint with the prosecutor general in Alexandria, saying three more people are going on hunger strike, while Karim Mostafa Sayed wrote to the Freedom for the Brave Movement saying he is going on hunger strike until he is released from his one-year detention pending retrial.
Edited translation from Al-Masry Al-Youm