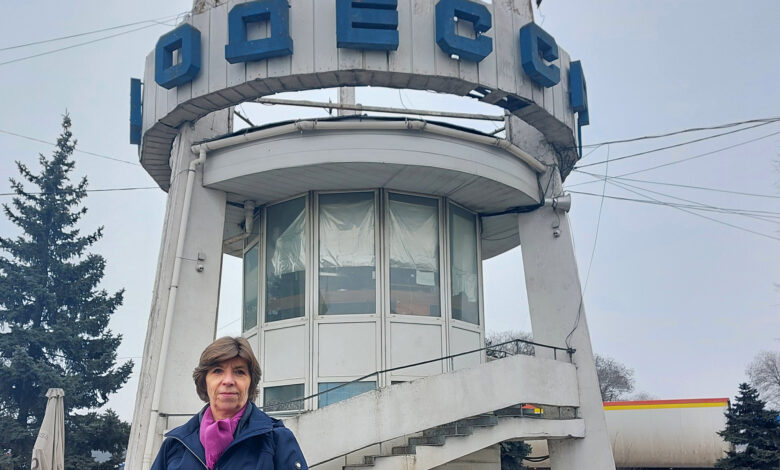 French Foreign Minister Catherine Colonna has met with her Ukrainian counterpart Dmytro Kuleba in Odesa in southern Ukraine on Thursday.
"In Odessa! To mark France's support to Ukraine's sovereignty, today as ever," Colonna said in a tweet.
Kuleba shared a photograph of the pair in Odesa and welcomed Colonna to the city in the caption.
"Thanks for your brave visit. Looking forward to discussing France's role in the international tank coalition, Grain From Ukraine, and Peace Formula," he tweeted. "The Ukrainian-French partnership remains crucial to ending Russian aggression and restoring peace."