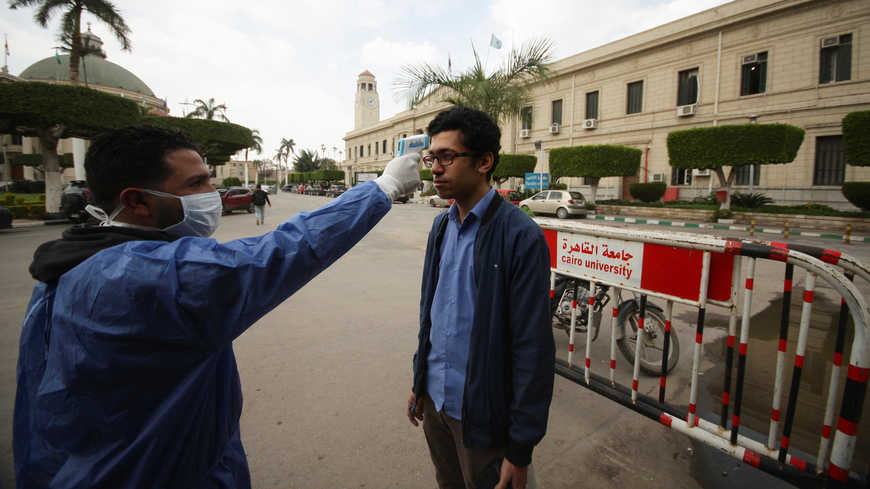 Cairo University President Mohamed Othman al-Khasht has announced that the French Qasr Al-Aini Hospital will be converted into a quarantine hospital receiving those infected with coronavirus from the Cairo University's workers, medical staff and faculty members.
The decision follows approval from the Supreme Council of University Hospitals.
The French hospital was selected upon the recommendation of the university's Supreme Committee for Combating Coronavirus, Khasht said, which is made up of Hala Salah, Dean of the Faculty of Medicine and Chairman of the Hospital Board of Directors, and several prevention and infection control officials.
The Qasr Al-Aini Hospital was chosen from among five hospitals after the committee weighed the advantages and disadvantages of each, he added.
On his Facebook account, Khasht stressed the university's concern towards the safety of its workers and hoped none of them would catch the virus.
Health Minister Hala Zayed said on April 8 that going forward the protocol for clinically simple cases of coronavirus who are less than 50 years old, do not suffer risk factors, and are in stable condition will be transferred to governmental university dormitories and designated youth hostels.
In a statement, Zayed explained that this move falls within the government's plan to battle the coronavirus outbreak, guided by countries that have weathered similar crises.
These cases will be under the Health Ministry's full medical supervision after spending the five-day treatment period according to the protocol, and their condition is evaluated.
She said that the follow-up period for these cases will be at medically prepared places until they recover and are discharged.
These places are medically equipped at the highest level in terms of accommodation, sterilization and hygiene – alongside follow-up clinics, laboratories, scan units, pharmacies and the necessary medical crews.
She said that 88 percent of infections in hospitalization suffer from minor symptoms, seven percent suffer from moderate symptoms, three percent suffer from severe symptoms, and two percent are in critical condition