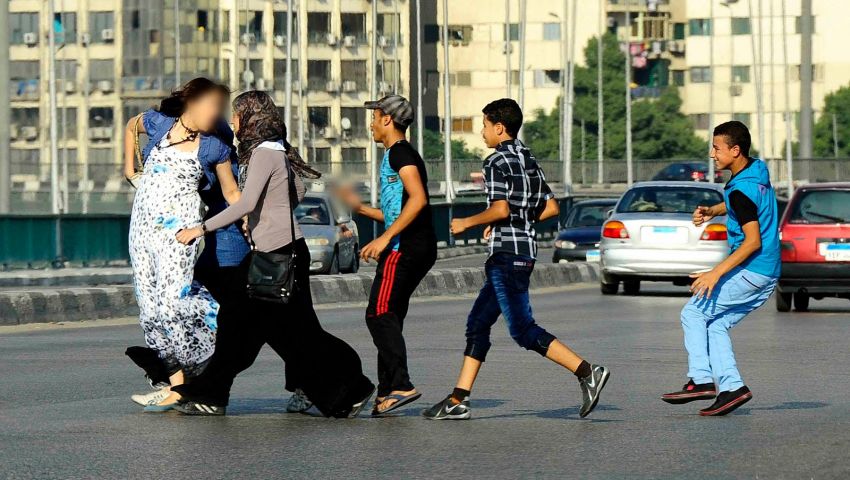 President of Egypt's National Council for Women (NCW) Maya Morsy said that Friday sermons in mosques should address respect for woman, chivalry and sense of honor, asserting that "the clergy has a great responsibility, and should educate school boys and girls [with good morals]."
During a phone interview with Ahmed Mossa's "Ala Masaolity" (On My Responsibility) TV program, Morsy added that many women who have been sexually harassed refuse to submit complaints against harassers in order not to hurt their own reputation.
Morsy urged women to submit complaints against harassers, and asked the media to encourage them to make known acts of harassment against them.
Morsy asserted that blackmailing girls on Instagram is a crime punishable by law, and asked that parents embrace their daughters and help them get justice against their harassers.
The NCW on Saturday said that it had filed a report with the Public Prosecution to investigate allegations young women posted on an Instagram page claiming that a young man from a rich family had harassed, assaulted and even raped them.
The page was started earlier this month to compile evidence against the suspect, 22-year-old Ahmed Bassem Zaki, with his victims listing their testimonies of the violations he committed against them.
The allegations began in 2018, according to the Instagram group, when a student from the American University in Cairo reported that Zaki was harassing her and her friends.
The case ballooned when over 50 other people admitted they had uncomfortable encounters with him, eventually leading to the formation of the group which lists Zaki as having harassed and assaulted around 150 girls, including minors.
On Friday, the Public Prosecution said it was closely following all information, including testimonies from women claiming Zaki had sexually assaulted them and forced them into sexual acts via extortion.
Thus far, the prosecution has not received any official complaints against the accused except for one submitted through the Public Prosecution's official complaints page, which reports an incident dating back to November 2016 where the suspect threatened the victim to perform sexual intercourse with him.
The Public Prosecution called on all media, news sites and social media users to share only accurate reports on the prosecution's activities and to only follow statements and news issued by its office.
Edited translation from Al-Masry Al-Youm