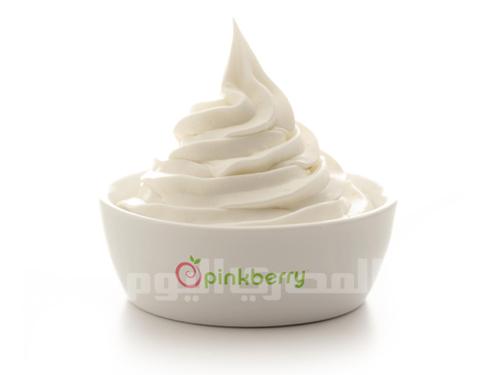 After sushi, cupcakes and concept boutiques, it seems that Cairo's high-end consumer market is onto a new trend: frozen yogurt.
Already a US$2 billion dollar industry in the US, frozen yogurt appeals to a mostly female audience for its promise of a fat-free, low-calorie and thus guilt-free dessert, and now the craze has reached Cairo with three international franchises already open and two more to launch soon.
First thing first: Frozen yogurt is expensive in Cairo. Paying over LE30 for a cup of yogurt is ridiculous, no matter how exotic the fruit or chocolate toppings may be. We've come a long way from paying 1LE for ice cream cones from Kimo — today, franchises like Haagen Dazs and Marble Slab are causing heavy dents in our pockets.
Is it the allure of the foreign ice cream franchise or the promise of delectability that makes us hand over our cash so willingly?
This reviewer visited Maybe 2 in Zamalek, Yoggy's in 6th of October City and Pinkberry in Heliopolis to find out.
As the first frozen yogurt shop to open in Cairo, Maybe 2 has since opened two more branches in Maadi and Heliopolis. Of the three, Maybe 2 is the only one that offers a flyer listing the benefits of frozen yogurt — strengthening the immune system, fighting cholesterol and so on — as well as the nutritional value of a frozen yogurt serving, which listed the calorie count, saturated fat, protein and calcium content in a small cup of plain frozen yogurt.
Here's the good news: A serving at Maybe 2 contains zero fat. The bad news is that a serving contains 19 grams of sugar, just one gram less than the daily dosage of sugar for women (men get 36 grams a day). So this small cup of frozen yogurt is all the sugar you should be having for the rest of your day. Not that guilt-free after all.
Dietary issues aside, Maybe 2 offers four flavors of frozen yogurt: original, watermelon, chocolate and its signature flavor, creatively called Maybe 2. A small size of original yogurt will cost you LE15, while three toppings will raise the price to LE28. A small size of flavored yogurt costs LE17, or LE30 with toppings, which include mini M&Ms, Captain Crunch and granola, as well as strawberries, watermelon, cantaloupe and kiwi.
This reviewer opted for the Maybe 2 flavored yogurt with granola, M&Ms and strawberries. While the flavor was supposedly of exotic fruit, it was hard to discern a specific flavor in the yogurt. Plus the granola and M&Ms combination didn't work at all. The original flavor fared much better when combined with kiwi and strawberries. At LE30, Maybe 2 is actually the cheapest of all three.
Located in the massive Mall of Arabia near Gate 2, Yoggy's is the first self-serving yogurt shop in Cairo. You basically pick the size and flavor of your choice, fill up the cup yourself and add your choice of toppings: strawberries, kiwi, banana, blueberries and pineapple as well as white chocolate chips, Twix, Kit Kat and sugared jelly. You pay based on the weight of the cup, regardless of which and how many toppings you've added. Yoggy's offers five flavors of yogurt: original, premium chocolate, blueberry, custard and Ferrero Rocher. The Ferrero Rocher topped with Twix pieces, granola and shredded chocolate was delicious; the chocolate flavor tasted as close to real chocolate ice cream as it gets without the calories.
However, the fly in the ointment was that prices were not listed, save for a small sign reading LE19 per 100grams; so you have no idea what you're going to end up paying. In this reviewer's case, a small cup with toppings came to LE34.
Also, Yoggy's doesn't list the nutritional value of its desserts, so it's not safe to assume that this is a fat-free or low-sugar dessert. The chocolate frozen yogurt was admittedly tasty, but its high price tag will make this less of a healthy habit and more of a once-in-a-blue-moon indulgence.
With over 125 locations in the US and eight around the Middle East, Pinkberry is one of the most famous frozen yogurt franchises in the world. Brought to Cairo's Citystars mall by Alshayah group, the franchise is located on the second floor of Phase 2 and has a larger — and admittedly prettier — seating area than the two previously mentioned stores.
Prices are clearly displayed above the counter: A small original flavor costs 16LE, but with toppings, you'll pay LE28. Flavored yogurt is available in pomegranate, passion fruit, coconut, chocolate and mango, and costs LE20 for a small size, LE30 for a medium. You're given four toppings for a small size. Toppings include shaved milk chocolate, vanilla wafers, honey Cheerios and Nutella. Fruit toppings include blueberries, blackberries and kiwi.
This reviewer's choice of a small serving of pomegranate yogurt with blueberries, blackberries, chocolate crisps and two wafers cost LE35 with VAT tax. The portion of blackberries was quite generous, and the pomegranate flavor was great, though it tasted less like pomegranate and more like a berry.
No nutritional information was available, but a quick online check showed that a small serving of pomegranate contains 120 calories, zero grams of fat and 21 grams of sugar — higher than your daily average, and that's not including toppings.
Of all three options, it was difficult not to be seduced by Pinkberry's slick presentation and flavors, though price-wise it was the most expensive of the lot. A reality check is needed here: LE35 for a small tub of frozen yogurt is obscene, especially when the serving won't leave you full and can't replace the meal you could buy for the same amount.
Also, avoid this reviewer's mistake of lapping up the chocolate toppings because you assume you're eating a low-cal dessert. Just the sugar content of the yogurt alone is enough to prompt questions of whether it is worth all the guilt-free hype. As many health experts insist, fat-free tends to mean high in sugar or carbs. It is recommended that you stick to the original yogurt flavor with fruit toppings to avoid the sugar and calories adding up — but then again, where's the fun in that?
With frozen yogurt franchises TCBY and Cherry On Top set to open in Zamalek and Citystars soon, time will only tell if frozen yogurt is a short-lived fad or a long-term trend that will take over the Cairo cupcake empire.