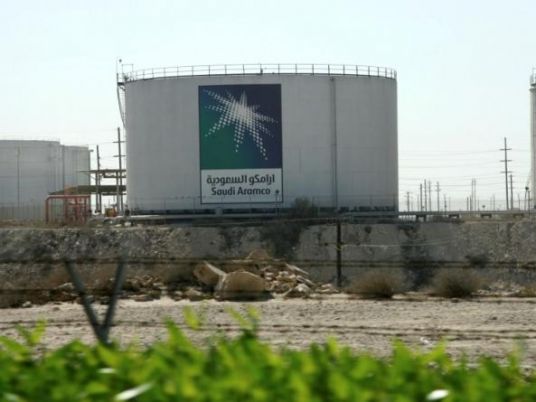 A halt to shipments of Saudi fuel to Egypt under a $23 billion aid deal shows that a rift between the Arab world's richest country and its most populous may be deeper than previously thought, which could leave Egypt desperate for a new sponsor.
Under the deal, signed during a visit by the Saudi king in April, Riyadh was meant to send 700,000 tonnes a month of refined fuel to Egypt. The agreement threw a lifeline to Cairo and was meant to bury suggestions that the relationship had unraveled. But sources say the fuel stopped flowing on Oct. 1.
A week later, Sisi bit the hand that has fed him since he took power in 2013: Egypt voted in favor of a Russian-backed U.N. resolution on Syria, which Saudi Arabia strongly opposed.
Amid the feud, the Saudi ambassador has boarded a plane to travel temporarily back home to Riyadh. Sisi referred to the dispute in a speech on Thursday, denying that Egypt's position on Syria was the reason for the fuel cut-off.
He also struck a defiant tone unlikely to endear him to the Gulf Arab kings and princes that have kept his country afloat.
Egypt "would not bow to anyone but God", he declared.
Saudi Arabia has no shortage of reasons to hold back on the aid shipments: Egypt agreed in April to turn over two Red Sea islands to Saudi control, but this has been held up by an Egyptian court which blocked the move in June.
After years of low oil prices, Saudi Arabia itself is no longer as rich as it once was; it is cutting investment at home, making it more difficult to be generous to its allies abroad.
Riyadh has hardly abandoned its client. It came through with a $2 billion deposit in the Egyptian Central Bank in September that helped Cairo secure a $12 billion loan package from the International Monetary Fund.
But sources in both countries say a rift between them is deepening, and stems from disagreement about regional politics. Even before last week's vote at the U.N. Security Council, Egypt had been courting warmer ties with Russia, Saudi Arabia's foe in the Syrian conflict.
If Riyadh intended to send a message that it was running out of patience with Cairo, the message now seems to have been sent.
"It is about Egyptian policy… that very much contradicts the Saudi policy with regard to regional strategic threats. So Saudi Arabia is very much against Iranian expansionism in Iraq and Syria and obviously the Egyptians do not see it that way," said Jamal Kashoggi, a leading Saudi commentator.
"Unless Egypt re-evaluates its position I foresee more differences… that could lead eventually to a very cold relationship."
Common enemy
Gulf monarchies led by Saudi Arabia have given billions of dollars to Egypt since mid-2013, when Sisi, then army chief, overthrew a president from the Muslim Brotherhood, a common enemy.
But with the Brotherhood threat diminished, Gulf rulers have grown disillusioned at what they consider Sisi's inability to reform an economy that has become a black hole for aid, and his reluctance to back them on the regional stage.
In Yemen, Riyadh wanted Cairo to play a central role in its war against the Houthi group that controls the capital. Cairo contributed naval forces but, haunted by a previous Yemeni quagmire, was reluctant to commit ground troops.
In Syria, where Saudi Arabia is a leading backer of rebels fighting against Bashar al-Assad, Sisi has supported Russia's decision to bomb in support of the president.
Egyptian sources and Saudi commentators told Reuters the last straw came on Saturday, when Egypt, the only Arab state now holding a rotating seat on the U.N. Security Council, endorsed a Russian resolution that excluded calls to stop bombing Aleppo.
Sisi has long been keen to revive ties with Russia, despite Egypt's dependence on generosity from Arab states that consider Moscow an enemy in Syria.
Cairo is desperate to lure back Russian tourists to its Red Sea resorts after the bombing of an airplane over the area last year killed 224 people and prompted Moscow to suspend flights.
In a sign of warming relations, Russia and Egypt announced this week they would hold joint military exercises on Egyptian soil for the first time this month. Russia is building Egypt's first nuclear plant, and a row over a rejected Russian wheat cargo prompted Cairo to rapidly resolve confusion over trade terms that had hampered its ability to import for months.
Meanwhile, the nearly six years of political volatility and economic decline that followed the fall of Egypt's president Hosni Mubarak have eroded Cairo's central role in Arab politics.
To Egypt's chagrin, its non-Arab rival Turkey – about as populous as Egypt and far richer – is growing in influence, led by Tayyip Erdogan, a foe of Sisi who backed Sisi's overthrown predecessor, the Brotherhood's Mohamed Mursi.
A meeting of the Gulf Cooperation Council Countries in Riyadh on Thursday included Turkey and talks focused on the creation of a free trade zone. At an international oil conference in Istanbul this week, Saudi state oil company Saudi Aramaco signed deals with 18 Turkish firms.
Contacts
Egyptian security sources said contacts were underway to patch things up with the Saudis, involving high-ranking military and intelligence officials.
The Saudi ambassador to Cairo flew home on Wednesday. Sources in his delegation said he would spend three days there to lay the groundwork for an Egyptian visit to discuss another potential Security Council draft on Syria.
The foreign ministries of both Egypt and Saudi Arabia said they were not aware of any such visit. Though the ambassador has not been officially recalled, his departure was read by many Egyptians as a diplomatic slight.
The Egyptian security sources said Cairo is considering possible responses should back channel contacts falter, including a reduction in Egyptian pilgrims visiting the Muslim holy sites of Mecca and Medina. Egypt could also withdraw what support it had offered the Saudi-led coalition in Yemen.
In an unusually combative editorial, the editor-in-chief of state-owned Al Ahram newspaper said it was time end foreign aid that sees Egypt addressed in the "language of subjugation".
"It is better for us to face the situation and announce the review of everything that could present a burden on decision-makers," he wrote.
For now, the interruption in the oil flows appears to be temporary, perhaps partly linked to the fate of the two Red Sea islands.
The Egyptian government has appealed the court ruling that blocked the transfer, and a judgment is expected on Oct. 22. An Aramco source said flows were likely to resume by November.
But as Saudi Arabia embarks on its own austerity drive and seeks to issue sovereign bonds for the first time, it can no longer afford to give something for nothing, analysts say.
"It looks weird if you are trying to raise $10 billion and you give Egypt $2 billion. Gulf partners are really annoyed with Egypt over the fact that it has not undertaken reforms that were expected after 2013," said Angus Blair, Chief Operating Officer at Pharos Holding. "And then there is the issue of the UN Security Council vote and is Egypt supporting its allies in a wider sense?"