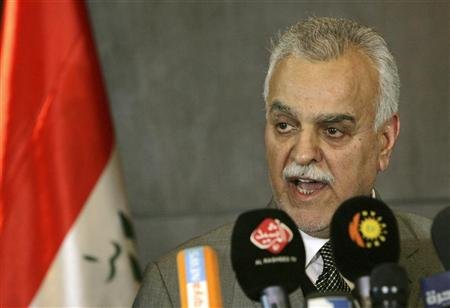 An Iraqi judge on Sunday sentenced fugitive Vice President Tareq al-Hashemi to death by hanging for the murder of a lawyer and a brigadier general, an AFP correspondent reported.
His secretary and son-in-law Ahmed Qahtan was also sentenced to die.
The trial, which began in May, covered the first of around 150 charges leveled against Hashemi and his bodyguards.
Hashemi was tried in absentia. A statement posted on his website on 10 August said he was in Doha, Qatar. He fled to Iraq's autonomous Kurdistan region when the charges were made in December, as US troops were pulling out of the country.