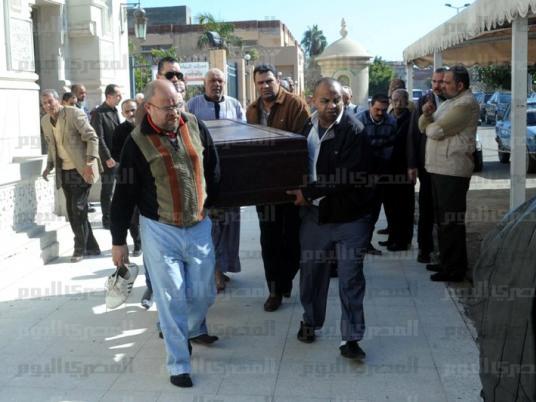 The funerals of two policeman killed while evacuating people from a burning building took place in Sharqiya governorate on Friday.
Hamed Al-Baz, from the village of Ezbet al-Saadna, and Bahaa Ahmed, from the village of Ezbet Rezq, died of asphyxiation while responding to a fire in a building on Salah Eddin Street in Suez.
The fire broke out on the fourth floor of an apartment building, spreading to the fifth floor. Police were able to rescue five people and evacuated the whole building. However, Baz and Amed were killed by the heavy smoke.
Ezbet al-Saadna villagers bid farewell to Baz on Friday, with the head of Faqous city, Sebai'ey Abdel Rahman, attending the funeral on behalf of the governor of Sharqiya. Other senior officials, including officers from the Interior Ministry, and colleagues of the victims also attended.
Meanwhile, Ezbet Rezq villagers held a funeral for Ahmed. The municipality chief and other security and executive officials attended the funeral.
Prior to the funerals, a special service was held in Suez, attended by Security Chief Magdy abdel Aal. As police and fire fighters paid their respects, fire engines lined up in front of the Suez mortuary, then transported the bodies of the two policemen out of the city and back to their villages.
The cause of the fire is being investigated by the Suez Prosecution. Security source said that the preliminary investigations point to an electrical short-circuit in an air-conditioner in an apartment on the fourth floor.
Edited translation from Al-Masry Al-Youm