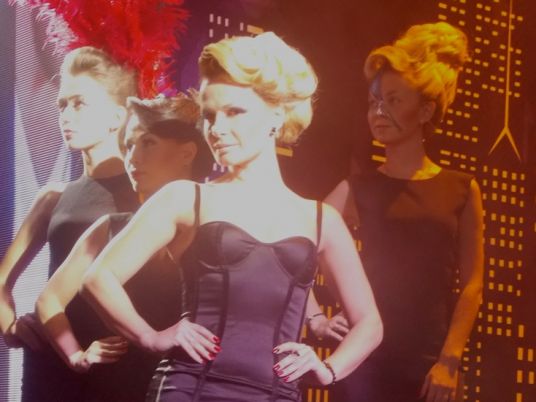 He's wowing fashionistas at Milan Men's Fashion Week, and rising star designer Andrea Pompilio says this is just the beginning, with a host of young labels like his ready to revitalise the menswear industry.
Italian-born Pompilio, who showed off a Fall-Winter 2015 runway collection on Saturday inspired by his grandfather's military uniforms, is one of the "new generation" of designers admitted to the prestigious week of catwalk shows.
"I've probably been lucky, I ended up here automatically. It's true I've worked 20 years for big fashion houses, so I know exactly how to move and how to approach the world of fashion," he told AFP in an interview.
After experience at houses including Calvin Klein and Yves Saint Laurent, and with a master's degree from Italy's fashion and design school Istituto Marangoni under his belt, Pompilio launched his first men's collection in 2010.
With the help of the National Chamber of Italian Fashion, increasing numbers of young designers like him are breaking into Milan's famously exclusive inner circle.
The chamber has "done very good things for the young (designers) in Italy recently. There are lots of new brands emerging, on both the feminine and masculine side," he said.
Pompilio has seen the industry evolve, and says a lot more men are interested in fashion — a trend which he says could see the menswear shows rival its much bigger sister, Women's Fashion Week, before too long.
"It's a big business which is growing season by season. Men are beginning to buy magazines and understand how the world of fashion works. They keep up to date," he said.
"I think this is only the start."