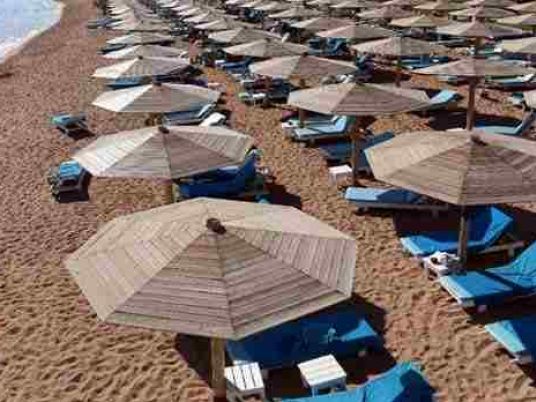 Experts in the field of tourism stressed that future bookings for tourist destinations have declined and many have cancelled bookings.
Tourism sector sources said that the occupancy rate in the major hotels of Sharm el-Sheikh does not exceed 30 percent, which led to a decline in sales by between 35 and 40 percent.
At the moment, most of the tourists in Egypt are Ukrainian and Egyptians, according to the sources.

Future bookings by Russian and European tourists have declined significantly in the past few days, which was expected following the Russian passenger plane crash, said tourism expert Sameh Saad.
Future bookings fell by 50 percent in the lowest estimate, said Saad, adding that Egypt needs to coordinate quickly with the Arab market to catch the winter season.
The mid-school year vacation will take place soon in Saudi Arabia, Kuwait, UAE and Bahrain, which is a chance for Egypt to attract Arab tourists, he added.
"Arab tourists used to visit Egypt to attend concerts and plays for Adel Emam. But now, such events are held in Dubai. So Egypt needs to offer new tourist attractions for Arabs," said Saad.
Crises abroad and in the region strongly affect the tourist flow to Egypt, since access to Egypt is 99 percent through charter flights, said tourism expert Mostafa Khalil.
"We need to form groups of tourism policymakers to create a vision and develop a strategy for the tourism industry," said Khalil.
Edited translation from Al-Masry Al-Youm