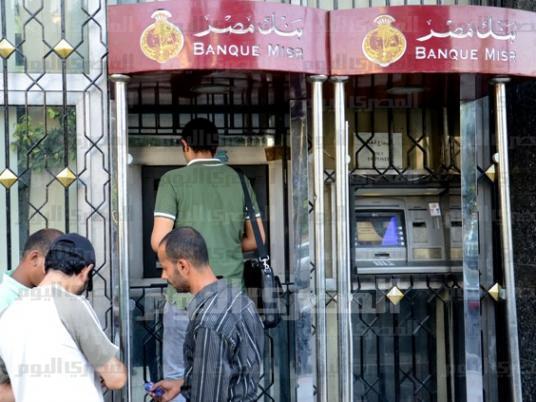 Egypt's largest listed bank, Commercial International Bank (CIB), told customers on Wednesday it was reducing the amount of foreign currency customers can spend and withdraw when using their debit and credit cards abroad.
Egypt has suffered from a shortage of dollars in the banking system that has sapped its ability to import since a 2011 uprising drove away tourists and foreign investors, both crucial sources of hard currency.
Last month, Egypt's central bank wrote to bank chiefs asking that they "ensure that debit cards, including pre-paid cards, issued in local currency by Egyptian banks are only used within the country."
The central bank later said the letter was not intended to signal a blanket ban on card use, but instead a request that banks prevent individuals from misusing debit cards to acquire large quantities of foreign currency while abroad.
CIB told clients: "Please note that starting from August 1, there will be a change to the limits for purchases made in foreign currency using the bank's cards."
CIB did not specify which cards would be affected or give the new limits, but several bank staff told Reuters that the move would impact both credit and debit cards with limits cut by about 50 percent.
CIB cut Classic Card owners' maximum purchases outside of Egypt to $2,500 a month from $5,000, and $3,500 a month from $7,500 a month for Gold Card owners.
There was no immediate comment from CIB.
The value of the dollar when bought through the banking system is 8.88 Egyptian pounds, compared with a black market rate of 12.70 pounds on Wednesday.
The move follows similar measures taken by a number of other banks last week. Emirates NBD Egypt last week told customers that it would suspend use of Egyptian credit and debit cards abroad entirely, but later rowed back on the decision and said it would set new limits instead.