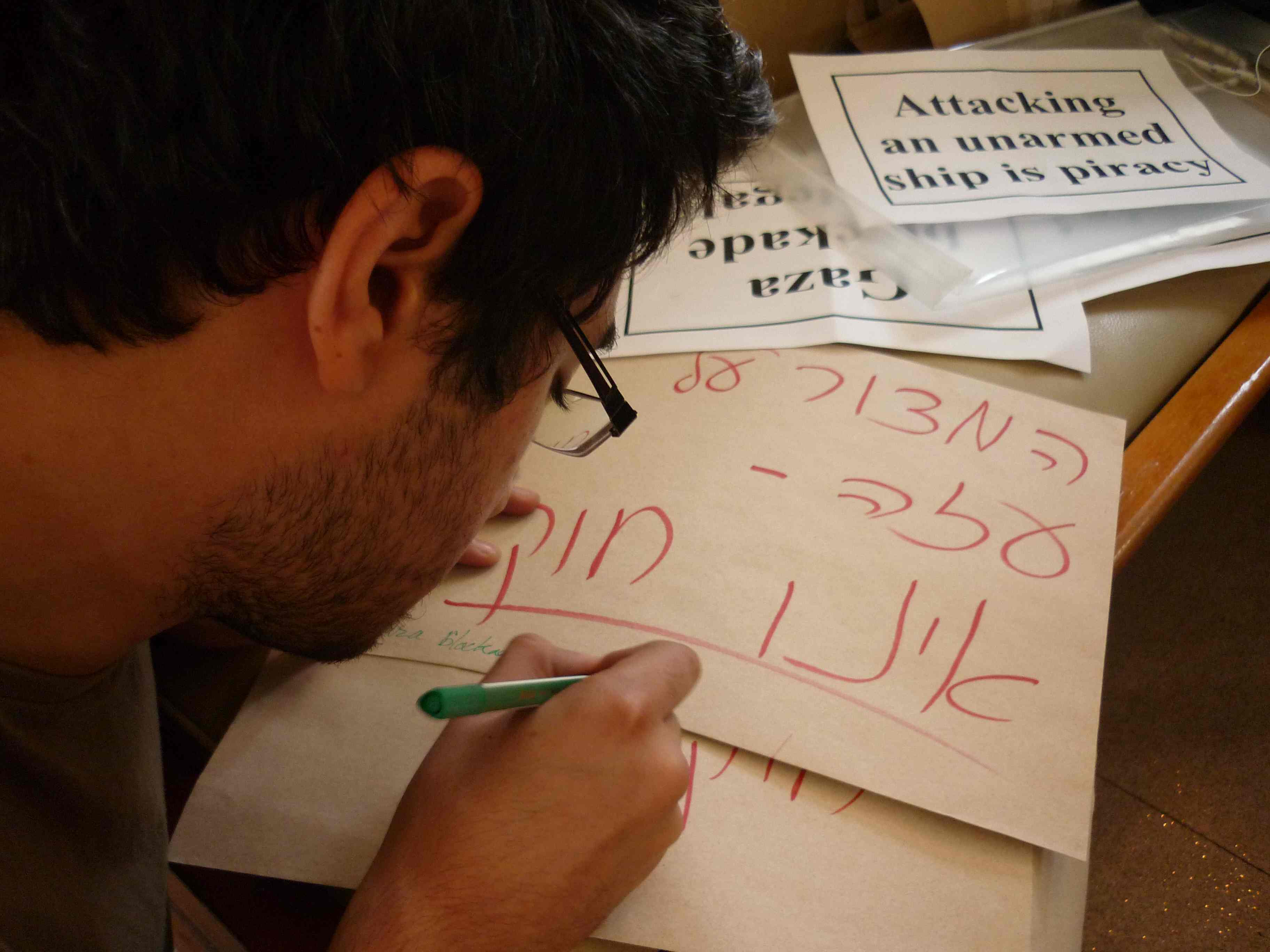 Israeli forces boarded two flotilla boats carrying aid bound for the besieged Gaza Strip on Friday afternoon.
The 27 activists and journalists on board the two boats are being taken to Israel where they will be handed over to Israeli police and immigration authorities.
"This is simply outrageous and will only further isolate Israel from the international community," Wendy Goldsmith, a Canadian organizer of the Tahrir boat, said in a statement. "We're calling on people from coast to coast and around the world to take to the streets in emergency solidarity rallies."
The boats are carrying approximately US$30,000 in medical aid and letters of solidarity for the besieged Palestinian territory. Lina Attalah, an Al-Masry Al-Youm journalist, is among those detained.
All passengers havepledged to remain peaceful.
"Following their unwillingness to cooperate and divert to the Ashdod port [in Israel], the vessels were boarded [sic] according to int'l law," Avital Leibovich, a spokesperson for the Israeli military, wrote on her Twitter account.
Early Friday morning before the boats neared Gaza, activists on board were writing signs in English and Hebrew that said, "Attacking an unarmed ship is piracy."
The two boats departed from Turkey on Wednesday in secrecy in order not to be prevented from entering international waters. In July, a similar activist flotilla was prevented from leaving Greece by Greek authorities. Activists at the time called it the "outsourcing" of the blockade on Gaza.
The Israeli military asked the two boats, one Canadian and one Irish, to abandon their course toward Gaza on Friday, according to a statement from the Israeli military.
"At 10:58 am [Irish time] we received an urgent call from Dr. Fintan Lane, National Coordinator of Irish Ship to Gaza aboard the MV Saoirse, to say that two Israeli ships are rapidly approaching the Irish and Canadian boats," organizers of the Irish boat said in a statement.
The first radio contact was made some 15 minutes later, when the two vessels were 48 nautical miles from the shore, it said.
Shortly afterwards, the Canadians also confirmed radio contact had been made, in a post on Twitter. "Israeli war ship: 'What is Tahrir's final destination?' Our response: 'The betterment of mankind,'" they wrote.