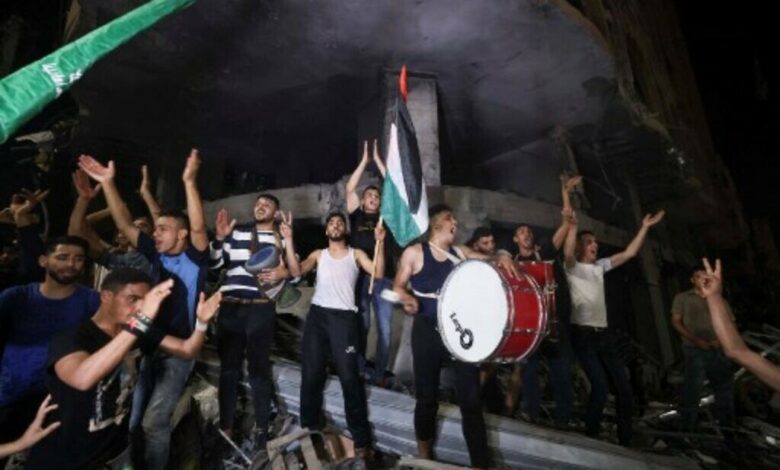 Gaza residents chanted in support of President Abdel Fattah al-Sisi as they took to the streets celebrating the unconditional ceasefire brokered by Egypt.
Videos showed Palestinians in the Gaza Strip raising Egyptian flags and saluting the Egyptians and Sisi for his role in brokering the ceasefire, following airs trikes by Israeli occupation planes over 11 days.
Sisi had dispatched two security delegations to Israel and the Palestinian territories to work on the truce.
On Friday, US President Joe Biden said that he had spoken with Sisi about the situation in Palestine.
Biden added, during a speech from the White House, that Sisi informed him of the date for a ceasefire in Gaza.
Biden also spoke with Israeli Prime Minister Benjamin Netanyahu and stressed to him the need to stop all hostilities.
The US President indicated that Egypt and other countries have made important efforts to reach a ceasefire, expressing his thanks to Sisi and Egypt for its pivotal role in reaching a truce.
Biden added the US, the UN, and the international community are committed to providing urgent humanitarian aid to Gaza.
Edited translation from Al-Masry Al-Youm
IMAGE: Palestinians celebrate in the streets following a ceasefire brokered by Egypt between Israel and the ruling Islamist movement Hamas, in Gaza City on May 21, 2021.