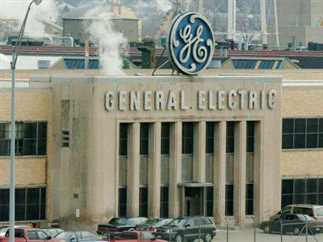 GE, which is listed on the New York Stock Exchange and specializes in renewable energy network solutions, will construct along with ENPPI the Assiut transformer station for petroleum refining of the type isolated by gas, which is planned to provide the newly built Naftha petroleum refinery with its electricity needs.
The deal is valued at US$25 million. GE will act as a major contractor on behalf of ENPPI to build the facilities of the new transformer station that will initially feed the new Naftha refinery, owned by Assiut Oil Refining Company, with a capacity of 660,000 tons a year. It will provide high octane fuel to Upper Egypt.
Eng. Alaa Hegazy, Chairman and CEO of ENPPI, said he was proud to have partnered with General Electric in this important project, stressing that the new complex, established by Assiut Oil Refining Company, aims to increase gasoline production to meet the growing demand on the local market. "We at ENPPI are intensifying our efforts to strengthen our cooperation with our strategic partners such as General Electric to improve our productivity and maintain customer confidence," he said.
The contract was signed between ENPPI and General Electric in December 2018, and the project is scheduled to be completed within 12 months.
The new complex of Assiut Oil Refining Company that is part of the government's program to improve and increase refining capacity in Upper Egypt aims to transform 2.5 million tons a year of heavy crude oil to high quality petroleum products, he said.
At the same time, Mahmoud Hassan al-Shabouri, Chairman of Assiut Oil Refining Company, expressed confidence that ENPPI's and General Electric's extensive experience in electrical network solutions will contribute to the success of the project, which will benefit the Upper Egypt region by providing petroleum products that contribute to reducing the volume of imports.
Shabouri stressed that this strategic project will contribute to the implementation of Egypt's plan to develop Upper Egypt and will support the government's efforts to meet the requirements of the local market for petroleum products.
Edited translation from Al-Masry Al-Youm