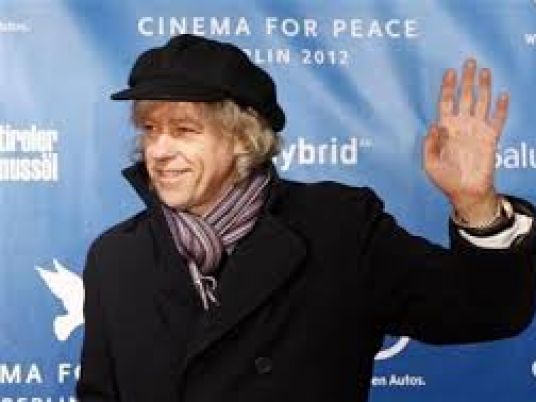 Bob Geldof's private equity fund plans to acquire more stakes in African firms before the end of the year, the rock star said, in a drive to tap an expanding pool of consumers in the continent.
8 Miles — named after the closest distance between Africa and Europe — raised US$200 million in 2012 and made its first investment a year later, backing a start-up company that plans to build commodity exchanges across Africa and improve food security.
Its portfolio includes Awash Wines SC — a state-owned winery also acquired in 2013 — and the Verde Beef feed lot in Ethiopia, Orient Bank and Biyinzika Poultry in Uganda, as well as Egypt's Eagles Chemicals Group.
"We are going to do another one in Egypt. In Ethiopia too, we are looking at a third. In Uganda as well, and Ghana because it is something we really want," Geldof told Reuters in an interview.
In Ethiopia alone, the firm was looking at five projects, he said in Addis Ababa, where he was attending an event organised by his winery.
"Essentially, you can wrap it up and say they are all focused in the consumer market," Geldof added.
The former Boomtown Rats singer helped organise the 1985 Live Aid concert, which reached an estimated 1.5 billion people and did much to raise the profile of those suffering from poverty, starvation and disease in Ethiopia in the mid-1980s.
Three decades later, Geldof's fund is one of a growing list of private equity firms that have sought to take advantage of swift growth rates and expanding populations in Ethiopia and elsewhere in Africa.
US private equity giant KKR acquired a stake in Ethiopia-based flower farm Afriflora for $200 million in 2014 — the multinational's first investment in the continent.
Though a devastating drought which has left over 10 million people in need of food aid is expected to slow growth this year, the economy of Africa's second most populous nation rose at more than eight percent a year for over a decade.
Economists, however, say Ethiopia's rulers need to relax their grip and give room for more private enterprise to maintain momentum.
"We still have a final bit of money to spend which we should have done given the deals that we have been offered within the next nine months," Geldof said without giving further detail.
"Arriving at $220 million or $300 million value, by definition you have to go towards the $20 million to $40 million-deals. They are all over the place, and they are the areas of profound growth."