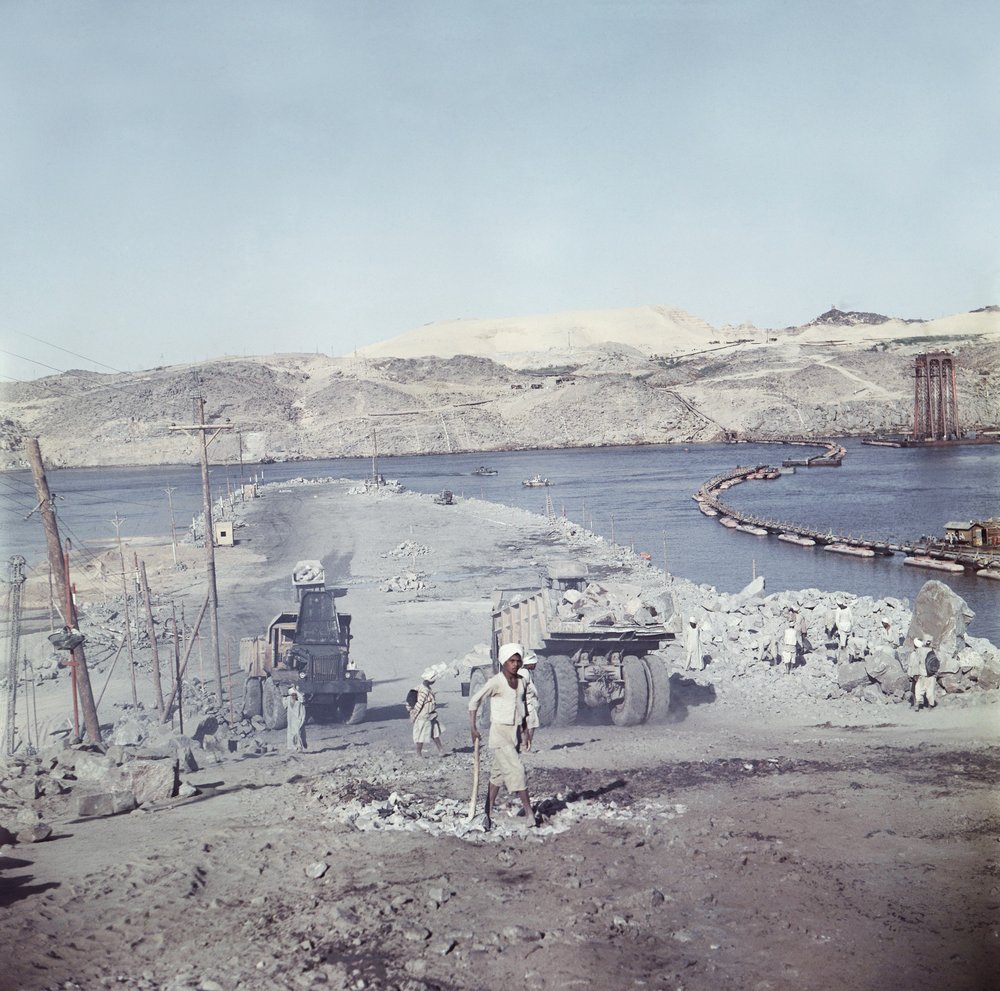 Sudan's Minister of Irrigation and Water Resources Yasser Abbas stressed in meetings with EU officials that the Grand Ethiopian Renaissance Dam threatens the safety of half of Sudan's population.
Abbas met in his office on Monday with the head of the EU mission in Khartoum Robert Van Den Dool, and the head of the political department of the mission, Daniel Weiss, as part of his meetings with foreign ambassadors to explain Sudan's position on the Ethiopian Renaissance Dam.
Responding to Ethiopian statements on filling the dam for the second year without signing an agreement, Abbas said that Sudan desires an agreement to facilitate data exchange on the Rossaires reservoir to ensure its safe operation and the safety of roughly half of Sudan's population that live on the banks of the Blue Nile.
Abbas provided clarification on the progress of the negotiations between Sudan, Ethiopia and Egypt, and the proposals submitted by Sudan to develop the talks by granting African Union experts a greater role.
The meetings discussed how to move negotiations to reach a peaceful acceptable solution for the three countries.
Dool announced a visit by the High Representative of the Union for Foreign Affairs and Security Policy Josep Borrell to Sudan in the coming few days, and assured of the European Union's support for the democratic transition in Sudan to promote the future of peace and democracy.
Sudan previously said that it will not accept the imposition of a fait accompli deal in the Grand Ethiopian Renaissance Dam (GERD) negotiations, and is eager to respond against Ethiopia without resorting to war.
Sudanese Sovereignty Council member Mohammed al-Fekky said that the Sudanese army can protect Sudanese territories and restore its lands in dispute with Ethiopia.
Egypt on January 10 said that the recent sessions of GERD negotiations have failed once again due to differences on how to resume talks and of the procedural aspects related to managing the negotiation process.
The three parties have held several rounds of negotiations over the past years, but have ultimately failed to reach an agreement.
The construction of the dam, which began in 2011, is considered to be one of Egypt's most serious water issues.
Egypt, which relies considerably on freshwater from the Nile, has voiced fears that the GERD would negatively impact the country's water supply, and has insisted that measures be put in place to protect downstream countries in case of drought during the dam's filling process.
Ethiopia, on the other hand, has stressed the importance of the project to bolster its economy, where more than half of the population currently lives without access to electricity.
Sudan is somewhat caught in the middle of the conflicting interests of Egypt and Ethiopia. There is potential for the country to develop further with the GERD's operation, but government officials worry that it could also threaten preexisting dams.