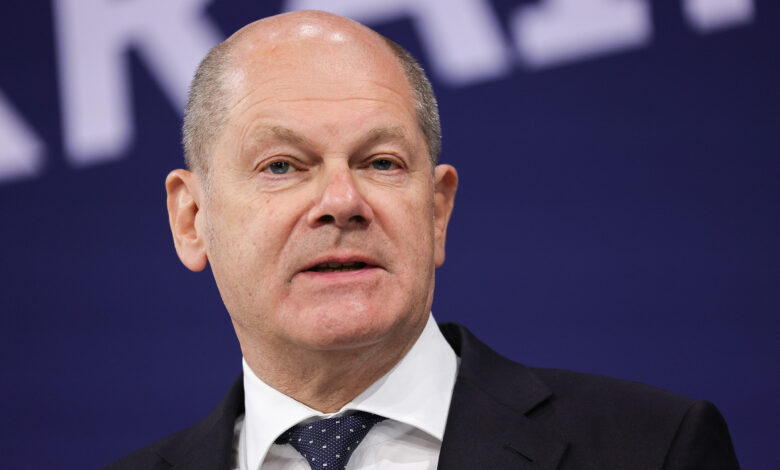 A year ago, when German Chancellor Olaf Scholz last visited Washington, Russian forces hadn't yet crossed the border into Ukraine, and dire warnings from the White House about an imminent invasion were met with skepticism.
Scholz returns Friday for meetings with President Joe Biden after a transformative 12 months that required Europe to dramatically rethink its own security and Germany to undergo its most significant shift in military and energy policy in decades.
Russia's invasion of Ukraine has turned Scholz — who took office two months before Russia's invasion — into a crisis leader, overseeing Europe's largest economy and most powerful democracy during the worst violence on the continent since World War II.
And it has thrust him and Biden into one of the world's most consequential relationships, sustained by shared opposition to Russia's invasion but strained at moments over how to respond.
White House officials say over the past year, Biden has developed a solid relationship with Scholz, who succeeded longtime chancellor Angela Merkel at the end of 2021. They spoke by phone three times in January alone, and during Friday's session at the White House they are expected to speak extensively one-on-one in the Oval Office.
The overwhelming topic of discussion will be Ukraine, according to senior administration officials, including discussions the two men have each held recently with Ukrainian President Volodymyr Zelensky, who is pressuring the West for more powerful weapons as he prepares for a spring counteroffensive against Russia.
They could also touch on recent intelligence suggesting China is considering providing Russia with lethal aid, a step US officials fear could prolong the conflict, though China won't be a "driving focus" of the talks.