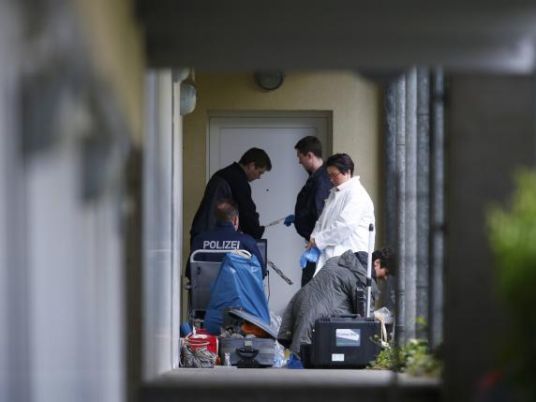 Germany's foreign minister said during a visit to Gaza on Monday that any opening of the enclave's borders and economic recovery from last year's devastating war hinged mainly on ensuring no more rockets are fired at Israel.
"We need local investments, and from abroad. Hence we also need the possibility to export the goods, which are being produced here (in Gaza). This can happen only by opening the borders," Frank-Walter Steinmeier told reporters.
"But the whole truth is: all this will, under most difficult circumstances, happen only when there is real certainty … that (Gaza) is no longer a launching pad for rockets."
The region has been largely quiet since an August ceasefire between Israel and Hamas, although a rocket from Gaza struck a vacant area near the Israeli port city of Ashdod on May 26, and Israel replied with air strikes that also caused no casualties.
Citing security concerns, Israel and Egypt tightly restrict the movement of people and goods through their borders with the Gaza Strip, a densely populated territory of 1.8 million Palestinians dominated by the Islamist Hamas movement.
Israel, the United States and European Union shun Hamas over its hostility towards Israel. Steinmeier did not meet officials of Hamas during his tour, which included a visit to a UN school for girls constructed with German aid.
Palestinian militants in Gaza launched thousands of rockets and mortar bombs into Israel during a 50-day war in July and August, in which Israeli shelling and air strikes battered the enclave and destroyed thousands of homes. More than 2,100 Palestinians, mainly civilians, were killed while 67 soldiers and six civilians were killed on the Israeli side.
Slow-moving reconciliation efforts between Hamas and the Western-backed Palestinian Authority led by President Mahmoud Abbas have compounded hardships and hampered foreign aid donations and the import of building materials.
Steinmeier, who met Israeli and West Bank-based Palestinian leaders before visiting Gaza, added that all sides to the conflict "recognize that we are sitting on a powder keg and are taking care that it doesn't ignite".