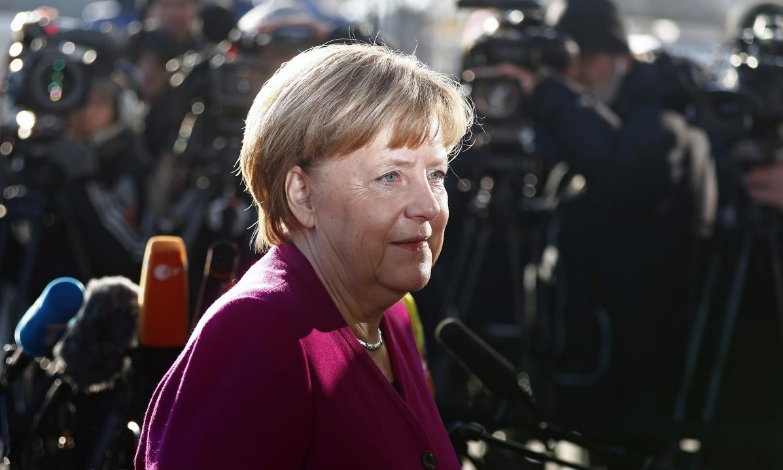 German Chancellor Angela Merkel's conservatives and the Social Democrats agreed 'in principle' on Wednesday on a coalition deal, sources involved in the talks said, taking Europe's economic powerhouse a step closer to a new government.
"In principle, it's done," said one of the sources, adding 15 lead negotiators were still meeting.
The agreement will lift much of the uncertainty that has weakened Germany's role in international affairs and raised questions about how long Merkel will stay in her job.
However, any deal is subject to approval by the SPD's 464,000 members in a postal ballot before their party can move ahead and join another coalition with Merkel after serving as her junior partner from 2013.
News of a deal will bring some relief to investors and partner countries, who had been concerned by Merkel's failure to cobble together a government for more than four months at a time when Europe is facing multiple challenges – including the need for euro zone reform and Britain's departure from the EU.
A negotiating source said the SPD would get the foreign, finance and labor ministries under the deal.