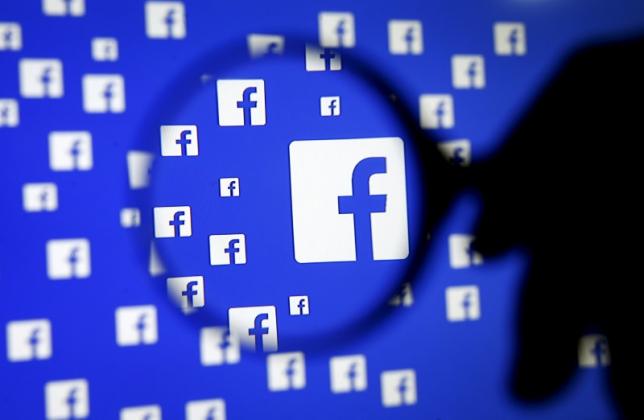 Nearly two months after Germany's parliamentary elections, new elections are being considered by analysts as the most likely prospect after talks about forming a coalition between four parties crumbled in the late hours of Sunday night.
The economically-liberal Free Democrats Party (FDP) announced its withdrawal from the four-week negotiations after failing to reach a common ground with the other parties on pivotal issues. Christian Lindner, head of the FDP, pointed to unresolvable disagreements between the parties and announced "it is better not to rule than to rule wrongly."
Meanwhile, Chancellor Angela Merkel said she would invest all her efforts to ensure that the country "is well managed in the difficult weeks to come."
Merkel-ally Jens Spahn ruled out the possibility of new elections for the time being, and hinted instead at the opportunity of partnering up with the center-left Social Democrats (SPD).
"We have a capable acting government, the necessary things can get done," he went on, assuring that "there is no grounds for panic."
"Some SPD ministers have made clear they want to govern," Spahn told n-tv television. "The SPD will have to… decide whether it is ready to take responsibility, for the biggest country in the middle of Europe."
A major stumbling block during the pre-coalition talks has been Germany's future migrant and refugee policies.
The issue has been the hot topic of German politics since Chancellor Merkel's 2015 decision to open the German border for over a million asylum-seekers, mostly from war-torn Middle Eastern countries such as Syria and Iraq.
The open-door policy stirred controversy and, as polls show, significantly contributed to the success of a new right-wing, anti-immigrant party AfD (Alternative for Germany), who gained 12.6 percent of the vote in September's elections.
Several terror attacks by asylum-seekers generated fear and hardened public opinion against migration, most notably the December 2016 attack in which Anis Amri, a Tunisian asylum-seeker, rammed a truck into Christmas markets in Berlin, killing 12 and injuring 56.
In the wake of a changing public mood, Merkel took measures to curb migration, including striking a deal with Turkey designed to limit asylum-seekers from reaching Europe. Allegations were also made claiming the German government secretly convinced Greek government to slow down the transfer of refugees' family members from Greece to Germany, but Merkel's government denies this.
Nevertheless, the ongoing influx of asylum-seekers coupled with the question of what will happen to those that have already arrived was a central issue in coalition talks.
In the German system of parliamentary democracy, several parties are usually required to form a coalition in order to effectively govern the country.
Over the previous four years, the two biggest parties, Merkel's center-right Christian-Democratic Union (CDU) and Martin Schulz's SPD, formed a so-called Grand Coalition. Since September's elections, however, four parties have been discussing terms for potentially forming a new coalition: Merkel's CDU sought to unite with its sister party, the Christian Social Union (CSU), the Green Party, and the pro-business FDP.
But these parties faced fundamental policy disagreements, with Green Party advocating for liberal migration policies, while the FDP and the CSU took a tougher stance.
One of the most controversial issues involves the right of accepted asylum-seekers to bring family members into Germany. The right to family reunification has been suspended for refugees who received a lower status of protection – subsidiary protection – which is provided for those who escaped from a general threat such as armed conflict, rather than individual persecution.
Subsidiary protection applies to most Syrian refugees, who makes up 36 percent of asylum requests filed in Germany in 2016.
The Green Party sought to allow these refugees to bring their children, spouses, and – if the refugees are minors – parents to accompany them in Germany, arguing that this would facilitate and support their integration into German society.
On the other end of the spectrum, FDP representatives argued that general permission for family reunification would present an unacceptable social and economic burden upon the country; instead they wanted to limit family reunification to a few individually-assessed "cases of hardship".
The CSU also opposed family reunification and further demanded a yearly cap on the maximum number of asylum seekers Germany would accept.
The parties' divided stances represent the German population's split on the issue. In 2015, thousands of volunteers dedicated time to help asylum seekers gain a footing in Germany, in what became known as Germany's famous willkommenskultur, or 'welcome culture'.
Since then, however, skepticism has crept in and spread, not least due to a number of Islamist-inspired terror attacks from asylum-seekers on German soil. According to recent polls, 56 percent support a yearly cap on the number of accepted refugees, and only a quarter of Germans are in favor of family reunification.
Now, following the failure of pre-coalition negotiations, Merkel faces the prospect of attempting to lead with a fragile minority government, or to hold new elections; most analysts consider the latter to be the most likely scenario, but this could pose an undesirable outcome for parties involved in pre-coalition talks as it may benefit the self-styled outsiders, AfD.