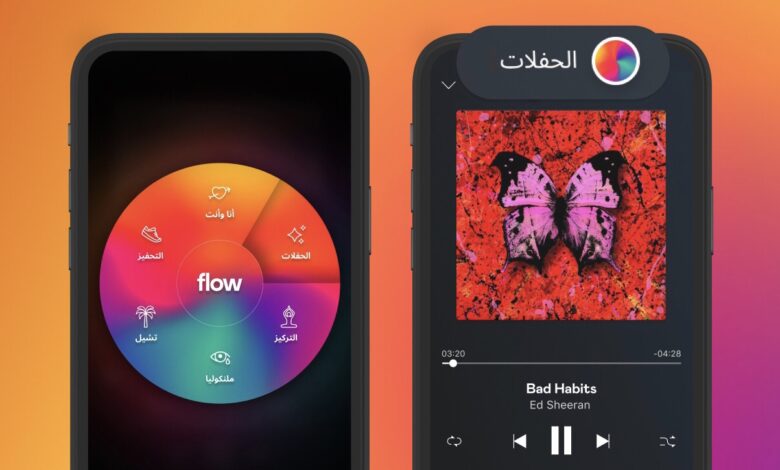 Global music streaming service Deezer has released a brand new feature titled 'Flow Moods', which aims to create an "emotional jukebox" that matches music to every day emotions, available now for iOS and Android users.
"Our signature feature Flow, an infinite mix of your favorite tracks and new recommendations now includes a brand new smart Flow Moods wheel. We're the only streaming service that lets fans use Flow Moods as an emotional jukebox to play only mood based music. Taking personalization to the next level, each "mood" in our Flow Moods is uniquely matched to your taste and listening preferences," an official Deezer statement reads.
These feature utilizes smart algorithms and suggestions from editors around the world to create personalized mood mixes, according to the statement.
"It'll include artists you love as well as new tracks to help you discover new music. Flow moods are updated constantly, so you don't have to worry about hearing the same recommendations over and over again.
The statement listed its six "Flow Moods" as:
• You & Me – Feeling a little frisky? Let us set the mood for romance with feel-good tracks that you and your partner will love.
• Motivation – Need a little nudge? Make workouts a joyful experience with a power mix to keep you moving.
• Chill – Time to kick back? Relax with your favorite artists that help you unwind and let go.
• Melancholy – We all get the blues now and then. If you're in the mood for a good cry or want to wallow in sorrow – let it all out here.
• Focus – No distractions, please! Let us help you stay in your zone with the right kind of music to help you achieve your goal.
• Party – Whether it's a party of one or party of more – get in the spirit with an endless mix of crowd-pleasing music to get you dancing.
"Our Flow already offers music fans a unique and truly personalized music journey. We're now taking our recommended music to the next level. Thanks to Flow Moods, we're making sure that our listeners can have an emotionally connected experience that's relevant to their daily moods and feelings," said Deezer's Chief Product and Technology officer Matthieu Gorvan.
To use the feature "Start by hitting Flow. As soon as your music starts playing, you'll be able to see the Flow Moods rainbow wheel icon above the cover art. Tap it and select the musical mood that's right for you," the statement reads.
Flow Moods is available worldwide for all users on iOS and Android devices.