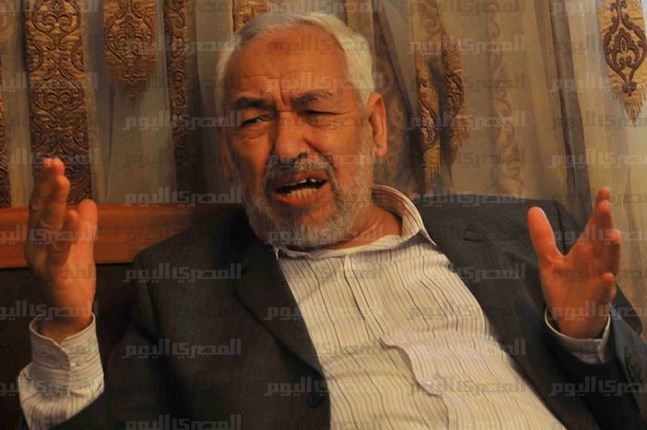 Rachid Ghannouchi, head of the Tunisian Renaissance Movement, said on Tuesday that the Egyptian presidential election is a "silly play badly directed."
Ghannouchi also said that Egypt's Muslim Brotherhood deserves the support of all the democrats of the world and that Tunis will not hesitate to grant political asylum to any Brotherhood member.
He added on Facebook that the Muslim Brotherhood may have made certain mistakes, yet mistakes in a democracy are not corrected with a coups, but rather through other mechanisms, such as early elections.
"The Brotherhood is oppressed, and ethics require the defense of the oppressed and not his indictment," he wrote.
"The Brotherhood came to power through democratic elections and were dismissed in a coup," he said. "They must be supported and the coup must be denounced."
"This is no time to pick on the Brotherhood's mistakes," he said.
Regarding the death sentences issued against hundreds of Brotherhood leaders and supporters, Ghannouchi said this is proof that the regime is unbalanced and has no self confidence.
"Even the mafia cannot issue 1,200 death sentences in just one hour," he said.
"The elections are as if someone is laughing in the middle of a massacre and walking on skulls," he wrote.
Edited translation from Al-Masry Al-Youm