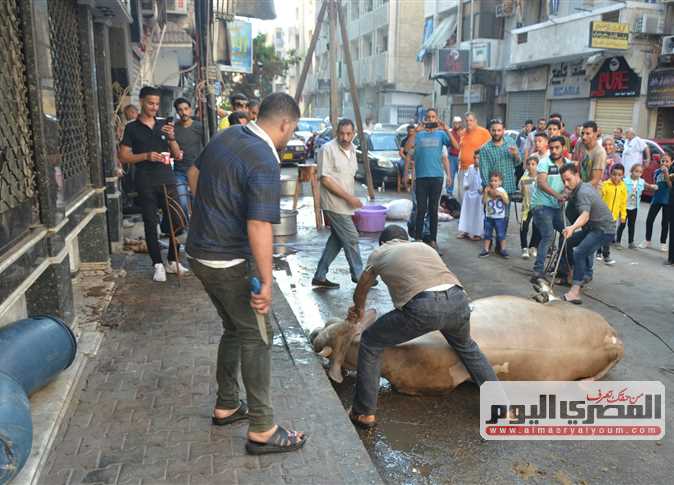 Giza Governor Ahmed Rashid issued a decision earlier in July banning unauthorized marquees in streets, squares and gardens for the sale and slaughter of livestock during Eid al-Adha.
Rashed clarified in a statement that marquees are only to be established in fenced areas after acquiring permission from the competent authorities.
Any violations will be met with an LE3000 fine, he said, and explained that these measures are in place to remove any encroachments in public areas and ensure proper compliance with environmental regulations.
This comes as part of Giza's preparations for Eid al-Adha to maintain cleanliness in streets and prevent the waste left behind from uauthorized marquees.
Rashid also banned the slaughtering of animals on roads, with an LE3000 fine to be applied to any violators in order to cover the costs of public cleaning.
Slaughterhouses will also be opened free of charge during Eid al-Adha, in order to encourage citizens to slaughter their livestock away from the streets.
The governor instructed the heads of neighborhoods, towns, and cities to immediately remove any illegal outdoor slaughter marquees, and also ordered the departments of environmental affairs and public utilities to report any violations.