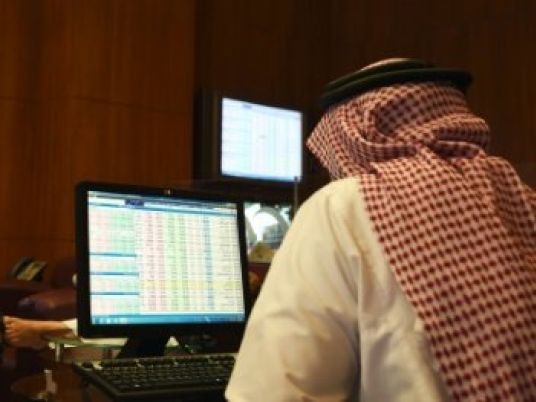 World shares and bond yields rose on Wednesday as the recent recovery in oil prices and a batch of positive economic data from Australia to the United States calmed fears of a global economic slowdown.
Asian stocks hit a two-month high, Japan's and China's main indices both rose more than 4 percent, and European markets were up for the fifth day in a row, on track for their longest winning streak in five months.
Investors shrugged off further signs of weakness in global manufacturing, taking their cue instead from other indicators pointing to pockets of light amid the recent economic gloom such as US construction spending, and Australian and Swiss GDP.
"Stocks are trading higher as Australian and Swiss growth figures came in better than expected. European markets have opened in the green and US stocks will certainly benefit from the global risk-on trading," said Ipek Ozkardeskaya, market strategist at London Capital Group.
In early European trade the FTSEuroFirst index of leading 300 shares was up 0.7 percent at 1,3412 points .FTEU3, on track for its fifth straight day of gains.
FTSE 100 .FTSE was up 0.6 percent, Germany's DAX .GDAXI up by 1 percent, with France's CAC .FCHI up 0.8 percent.
Investors also continued to take heart from announcements from China earlier this week of a cut in bank reserve requirements and structural reforms to the world's economic growth engine.
Japan's Nikkei .N225 was up 4 percent, Hong Kong's HangSeng Index .HSI rose 3 percent and China's main bourses had their best day so far this year, rising more than 4 percent .SSEC .CSI300.
MSCI's broadest index of Asia-Pacific shares outside Japan rose 2.4 percent to its highest levels since January. 7, and building on gains in the previous session.
MSCI's broadest gauge of the world's stock markets also rose to highest level in almost two months.
Stimulus hopes
The Institute for Supply Management's (ISM) index of US factory activity, a closely watched measure of the American manufacturing sector, rose more than expected last month. It also edged up for two months in a row, appearing to have snapped its almost continuous decline since late 2014.
US construction spending rose to the highest level since October 2007 while solid GDP data from Canada and Australia and Switzerland on Wednesday helped.
The data helped lift the US S&P 500 Index .SPX 2.39 percent to an eight-week high of 1,978.35. Stock futures pointed to a broadly flat open on Wall Street.
It also lifted expectations of a US rate increase this year with interest rate futures effectively pricing in a full chance of a rate hike this year.
Even Moody's downgrade of its outlook on Chinese government debt to "negative" from "stable" failed to puncture the renewed sense of cautious optimism.
If anything, investors are taking heart from the prospect of more stimulus from Beijing in the coming weeks, as well as the European Central Bank as early as next week.
"The countdown to the ECB meeting begins and the poor inflation and core inflation numbers from the euro zone points to more easing from [ECB president] Mario Draghi," said David Madden, market analyst at IG in London.
Investors unwound bets in safe-haven assets such as government bonds, with the 10-year US Treasuries yield rising to a two-week high of 1.84 percent. The 10-year German Bund yield rose nearly 4 basis points to 0.187 percent, and Britain's 10-year gilt yield rose 5 basis points to 1.44 percent.
Gold slipped from its recent high to $1,230 an ounce XAU= but is still up 16 percent so far this year. Similarly, oil eased back a little on Wednesday but is till up more than 30 percent from its lows struck just three weeks ago.
Brent crude futures slipped 0.3 percent to $36.70 a barrel, after hitting an eight-week high of $37.25 on Tuesday, and US crude futures were down 1 percent at $33.98 a barrel after hitting a one-month high of $34.76 on Tuesday.
The dollar rose to 114.35 yen JPY=, recovering further from its double-bottom near 111 hit last month, and the euro EUR= was steady near Tuesday's one-month low of $1.08340,staying under pressure as investors expect the ECB to step up monetary stimulus at its policy meeting next week.
Market players were also keeping an eye on US 'SuperTuesday', where Republican Donald Trump and Democrat Hillary Clinton took big steps toward securing their parties' presidential nominations.