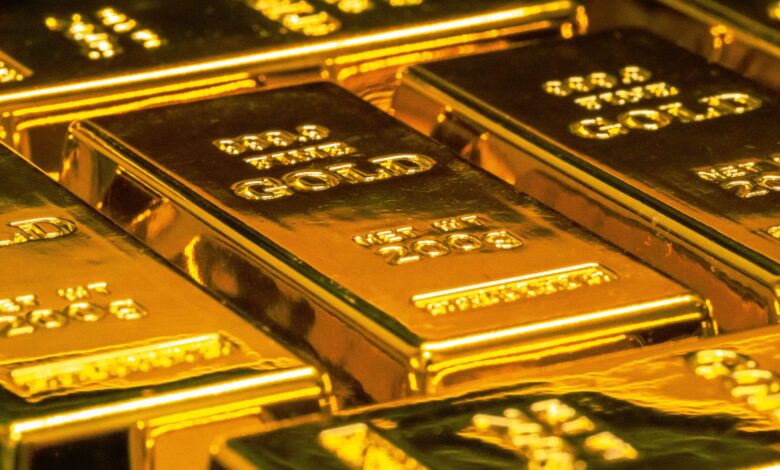 The price of gold stabilized in Egypt on Monday after many price fluctuations over the past week.
Analyst expectations varied regarding the price of gold in the coming period, especially after the recent report of the Central Bank of Switzerland, as well as anticipation of the outcome of the US Federal Reserve meeting.
Globally the price of gold fell to record US$1928 an ounce, a significant decrease compared to last week in which the price of gold reached $1935 an ounce.
Monday's gold prices in Egypt:
The 24-karat gold recorded LE1,929 per gram

The 21-karat gold recorded LE1,740 per gram

The 18-karat gold recorded LE1,491 per gram

The price of the gold pound recorded LE13,920
Reasons for shifting prices
The price of the gold pound recorded at the beginning of January a historical rise in which it reached LE15,000 due to the rise in the dollar price and the rise in global gold prices.
The Gold Bullion report revealed several reasons that led to the decline in the price of gold in Egypt, foremost of which being the stability of the exchange rate of the pound against the dollar at LE29.6 for the third day in a row.
The second reason is government statements confirming the end of the crisis of stockpiling goods in the ports, which signals to investors in Egypt to ease pressure on dollar resources and the stability of the current exchange rate in the short term.