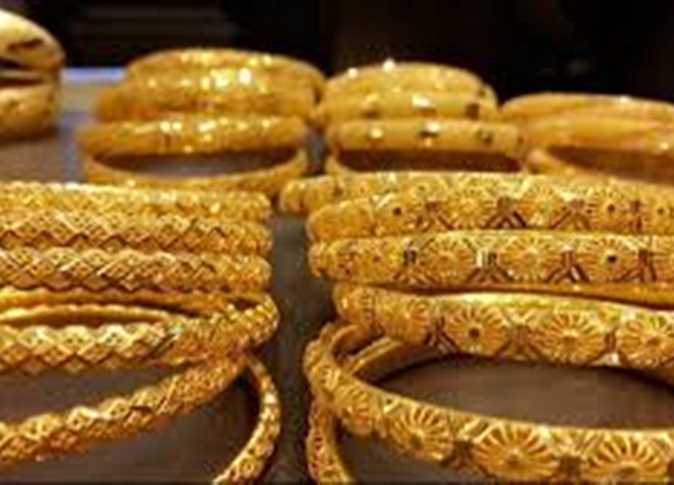 Gold prices continued to decline at the beginning of trading on Wednesday morning, after recent successive increases.
The decline was driven by the decline in the price of the US dollar in the local market against the Egyptian pound, amid a state of anticipation that dominated traders, especially with the expected central bank decisions regarding interest rates, along with the decisions of the US Federal Reserve, which is the main driver of global prices.
The price of a gram of 24-karat gold decreased on Wednesday to LE 1214. The decline in the price of 24-karat gold on Wednesday reached LE20, compared to Tuesday's prices.

The price of a gram of 21-karat gold decreased on Wednesday to LE 1060, compared to LE1085 in the past two days.

The price of a gram of 18-karat gold decreased on Wednesday to LE 909.
Gold prices declined in Egypt as a result of the decline in the price of gold metal on the global stock exchange amid frequent declines during daily transactions, which prompted prices on the local market to decline. The decline in the dollar price as well was behind the decline in the price of gold in the local market.
Gold prices in Egypt witnessed a rise during the last days of Ramadan and Eid al-Fitr, while the turnout of buyers was limited.
According to traders, gold prices in the coming days are difficult to anticipate, and therefore it is better to buy gold now due to the decline in its price. They explained that the price of gold at the present time is considered appropriate to complete purchases.
Gold making charges is one of the controversial issues between the buyer and the gold traders, especially in the absence of any clear rules to determine the percentage of workmanship for each gram of gold, which is usually calculated according to each merchant and the size of the effort expended in the gold piece.
In other countries, the declared price of gold is usually inclusive of its making costs, and therefore the announced selling prices are inclusive of tax, workmanship and all expenses, unlike the situation in the local market in Egypt where prices do not include include workmanship costs.
Does interest rate affect gold prices?
Experts believe that determining the price of gold is primarily subject to the price of gold in the global market, which determines the price of gold in the local market, as well as the price of the dollar against the pound, but there is no direct impact for the interest rate announced by the Central Bank of Egypt on the price of gold.
The link is rather indirect, because the increase in the interest rate and the banks' announcement of offering savings certificates with high returns represent pressure on the gold market, as some people prefer at the time to buy savings certificates instead of buying gold, especially if the goal is saving.