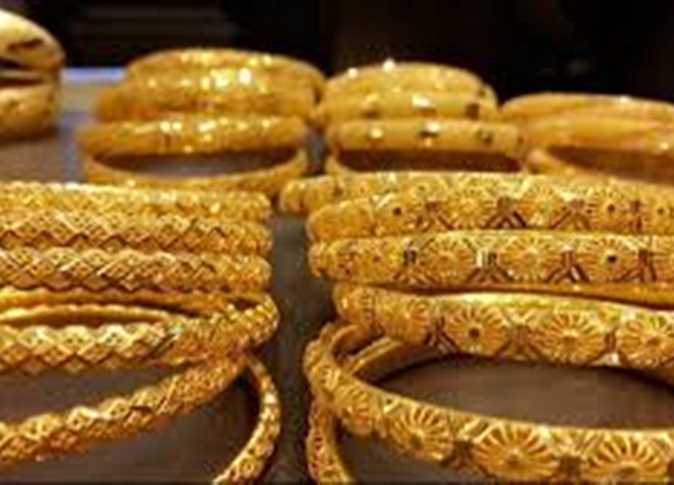 Global gold prices jumped on Tuesday morning, unprecedentedly, followed by a rise in gold prices in Egypt. The price of gold in Egypt reached record levels in response to the prevailing international gold prices on Tuesday morning.
Gold prices rose significantly despite the ceasefire announced by Russia in Ukraine.
Gold prices in Egypt, Monday:
The 24-karat gold recorded LE 1,013, 21-karat gold LE 886, and 18-karat gold LE 760 , per gram.
Gold prices in the global markets on Monday:
The price of gold on Monday reached unprecedented levels for both direct and forward transactions.
The price of gold futures contracts reached at 10 am, Egypt time, US$2022.60 per ounce, an increase of 1.36 percent.
Gold futures prices ranged between $1985.90 and $2027.80.
Gold prices for direct transactions at 7 am, Egypt time, recorded $2017.93, an increase of 0.99 percent.
Direct gold prices ranged between $1981.16 and $2021.03.
On Tuesday, gold prices reached new records: which they have not reached since the Russian invasion of Ukraine.
The price of gold futures contracts reached $2026.5 an ounce, and the price of gold for spot transactions reached $2020.97.
Russia declined to show before the International Court of Justice in the case brought by Ukraine: demanding the UN to stop the Russian invasion.
Ukrainian delegation brought the case up before vacant seats on the Russian side.
Russia announced a temporary ceasefire in Ukraine as of 10 am, Tuesday, Moscow time, and Russia's delegate to the Security Council said, Russia was working on the safe evacuation of civilians in Ukraine.
A statement issued by the Russian Defense Ministry confirmed that it was monitoring the movements of two US destroyers that entered the Baltic Sea.
EU officials meanwhile said that Russian oil could not be dispensed with until years later.
Gold prices fell during the Asian session, but bounced back, achieving great heights.
The price of the Russian ruble against the US dollar suddenly rose by 6 percent on Tuesday to 131.07 rubles per dollar, due to the difficulties of dispensing with Russian oil.
Deputy Prime Minister of Russia Alexander Novak stated that oil prices may reach $300 a barrel in the event of a ban on Russian oil by the US and Europe.