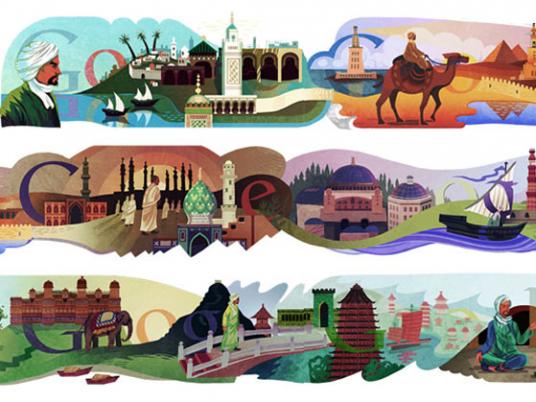 On 25 February Google celebrated the 707th birthday of one of the most famous explorers in history, the Moroccan Ibn Battuta.
The search engine's "Google Doodle" displays scenes from the "prince of traveler's" adventures in Africa, Europe, the Middle East, Asia and China.
The doodle takes Google users on a 70,000 mile trip to landmarks visited by Ibn Battuta.
Ibn Battuta, considered the greatest medieval Arab traveler, was born in Tangier, Morocco in 1304. When he was 21 he set off on a trip to perform the Muslim pilgrimage to Mecca and to learn about Islamic law.
He kept a historical record of his travels in a book simply know in English as "Rihla" or "The Journey." The book's original title is "A Gift to Those Who Contemplate the Wonders of Cities and the Marvels of Traveling. "
"I left Tangier, my birthplace, on Thursday, 2nd Rajab 725 [14 June, 1325], being at that time twenty-two years of age [22 lunar years; 21 and 4 months by solar reckoning], with the intention of making the Pilgrimage to the Holy House [at Mecca] and the Tomb of the Prophet [at Medina]," he wrote.
Ibn Battuta traveled a total distance of 120,701 km, covering 44 modern countries, visiting most of the notable areas of Islamic civilization including Algeria, Tunisia, the Levant and the Arabian Peninsula. He also visited West Africa, Southern Europe and Eastern Europe.