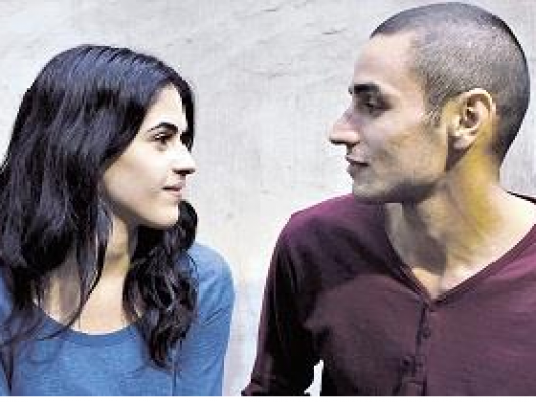 If you open the Google today, you might notice a familiar face instead of the second 'O' letter of the search engine; a dark handsome man with brownish hair and a moustache wearing what appears to be a classic tuxedo. Today, Google decided to honor legendary Egyptian actor, the late Omar Sharif, in celebration of what would have been his 86th birthday.
The Lawrence of Arabia star was one of the few Egyptian actors who not only captured the heart of Egyptians, but of the world. Sharif was born Michel Demitri Shalhoub in Alexandria, Egypt, on April 10, 1932. After obtaining a degree in mathematics and physics from the University of Cairo, Sharif worked in his family's lumber business before making his way abroad to study acting at London's Royal Academy of Dramatic Art.
His first starring role was the critically acclaimed movie 'Seraa' Fi Al-Wady' (Quarrel in the Valley), where he made a name for himself as a heartthrob and an incredible actor. In 1996, during the Egyptian Cinema centennial, this film was selected one of the best 150 Egyptian film productions. It was presented in the 1954 Cannes Film Festival under the name 'The Blazing Sky'.
Sharif then went on to star in several critically acclaimed movies such as: "Nahr Al-Hob" (The River of Love), "Ishaaet Hob" (A Lover Rumor),  "Sayyedat Al-Kasr" (Lady of the Palace) and"Ayamna Al-Helwa" (Our Beautiful Days). Most of roles were romantic and he formed a successful duo with actress Faten Hamama. Sharif and Hamama go down as one of the most successful on-screen romantic couples.
However, the on-screen romance was also off-screen. Hamamma and Sharif fell in love while filming a movie and he converted to Islam to marry her, but they then got divorced.
However, what makes Omar Sharif a true acting legend is that he also was able to make his way through Hollywood. While many actors, such as Ahmed Ramzy tried to make their Hollywood debuts, it is safe to say Sharif was the most successful Egyptian Hollywood actor of all time. He participated in hit movie "Lawrance of Arabia", as well as starring in "Doctor  Zhivago" and "Funny Girl". The actor took Hollywood by storm, earning three Golden Globe Awards and an Oscar nomination.
This is not the first time an Egyptian icon made its way on the Google engine, legendary Egyptian poet Farouk Shousha was chosen by Google to be honored with a Google doodle in January 2018.