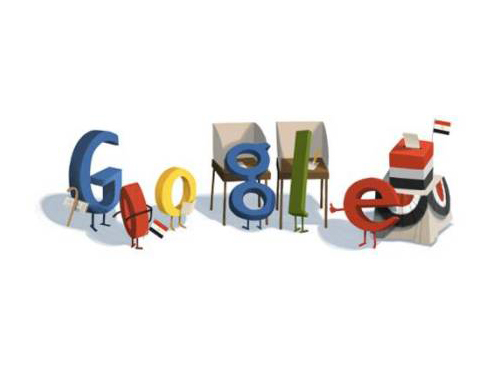 Google recently unveiled its new elections page to help empower Egyptians and offer information on the various parties and parliamentary candidates. The page also offers information on electoral districts and polling stations.
According to Samir ElBahaie, the regional policy and government affairs manager for Google Middle East and North Africa, the election page is user friendly as it collects all necessary information in one central location. "All of the content can be shared with your Google+ account, through the +1 feature. Google+ has been open to everyone to create their own account," he says. However, the page is not connected to either Facebook or Twitter, which might be slightly disappointing for Facebook junkies and tweeps!
The elections hub will be up throughout Egypt's parliamentary and presidential elections. There will be continuous updates during the elections cycle. "We will continue to work closely with the High Elections Commission to provide more information, such as elections results, as it becomes available," says ElBahaie.
Google aims to encourage people to get involved in the political process and to connect and engage with candidates. The information about the polling stations and candidates is provided by Egypt's High Elections Commission. "After the elections are over, the site remains up for users to see the content at anytime," says ElBahaie. No new material will be added after the elections.
Google also launched a Doodle to celebrate the historic vote on www.google.com.eg. Google Doodles are the decorative changes that are made to the Google logo to celebrate holidays, anniversaries, and the lives of famous artists and scientists. "In Egypt, Google has dedicated its Doodle to such prominent names as Naguib Mahfouz, Om Kalthoum, Abdel Haleem, Taha Hussein and Sayed Darwish. Most notably, the latest Google Doodle was dedicated to the first phase of parliamentary elections in Egypt," explains the Google spokesperson.
In addition, Google also launched a YouTube Townhall — a type of chennel originally set up in the US to watch members of Congress debate important issues — titled Sayyed Qararak (meaning "you are the master of your decision"). It is an online space for Egyptian politicians to share their viewpoints on important issues to citizens and it also aims to organize political information in a fresh and meaningful way. Sayyed Qararak is only for candidates and political parties.