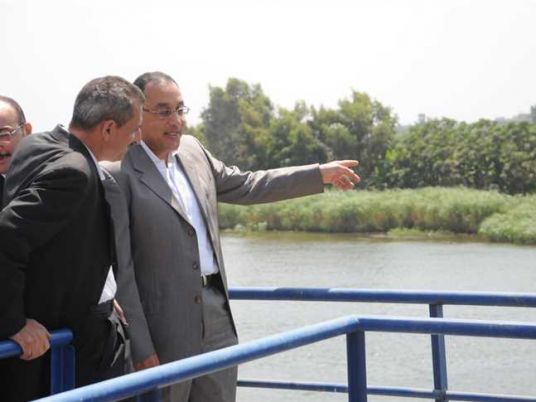 Egypt has completed plans to build its first large-scale water-desalination facility, which will be the largest in the region once in operation, according to officials.
On Wednesday, Dr. Mostafa Madbouly, minister of Housing, Utilities and Urban Communities, visited the site of the proposed plant in Hurghada, on the Red Sea. If it is completed as planned, the plant will be the largest in the Middle East with a daily output of about 80,000 tons.
According to Madbouly, the first phase of the project will only yield around 40,000 meters cubed each day, increasing eventually to the intended 80,000 tons.
Madbouly said he is anxious to complete the project and have it up and running in the near future.
The plant has been designed to tackle the ongoing water supply problems of cities along the Red Sea coast, and is being carried out in co-operation with the Engineering Authority of the Armed Forces.
The plant will take water from the sea, desalinate it and pump it to areas where water is of low quality or non-existent. Many homes in the Red Sea governorate are supplied with dirty water, including water that comes out of the taps yellow.
One of the downsides of the project, however, is the large amount of electricity requried to keep it running.
In preparation for the opening of the plant, Madbouly visited the Yosr power plant, which is expected to supply electricity for the desalination process.
Madbouly revealed that the desalination plant will use 25 megawatts per day, placing a huge strain on the power station.
Madbouly has said the desalination project is one of the most important projects in Hurghada, supplying the city's water needs as well as other cities such as Safaga.