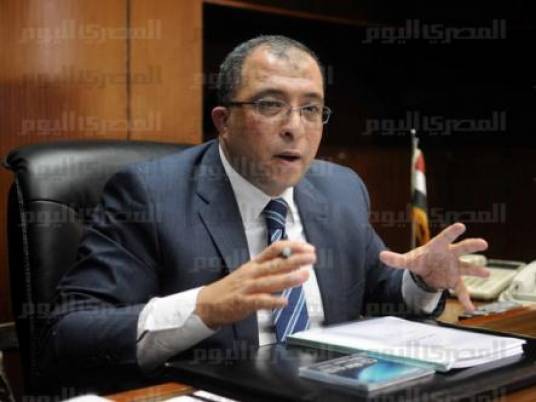 The government has voiced persistence in maintaining a law regulating the work of its public servants, defying massive protests demanding to revoke the law enacted in March.
The so-called Civil Service law has triggered protests by labor activists, Finance Ministry employees and labor unions over the past few days, with further protests vowed by disgruntled employees over the coming period.
But Planning and International Cooperation Minister Ashraf al-Araby has said that the government "is insistent on the civil service law", adding that the government insists to proceed with its plan for "reform on all levels".
Speaking to CBC satellite channel late Wednesday, Araby described the law as "a new legislative framework governing public service in Egypt" replacing the old law which, he said, contained "extraordinary flaws".
The minister explained that the new law regulates government appointments in a way that eliminates past nepotism and makes qualification the only standard for appointments.
According to the minister, the new law also treats old flaws related to government employees salaries. "The law is designed to tackle 50 years of low payment," as Araby put it.
Edited translation from Al-Masry Al-Youm