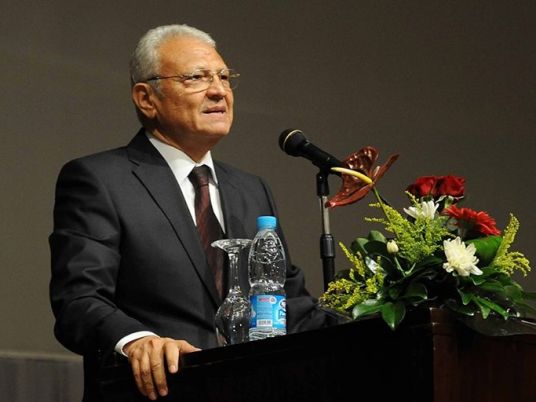 The government of Prime Minister Ibrahim Mehleb offered the fourth mobile license twice and in two different ways, which some interpreted as indicating pressure from global mobile phone companies on the government to respond to their demands.
In April 2014, the government offered in a global news conference to Telecom Egypt (TE) a unified license that includes mobile phones, a new entity to invest in a communications infrastructure, landlines and an international gateway to mobile phone operators.
Yet this was rejected by Mobinil, Vodafone and Etisalat, who decided to put pressure on the government to change the license. Some asked their ambassadors to meet with Mehleb and ask him to reconsider, which did happen.
The government indeed decided to reconsider, which TE did not like because it has been waiting for the license for three years.
How can the government do so?
Marathon negotiations began again with the mobile companies who from the first moment imposed their conditions on the National Telecommunications regulatory Authority (NTRA) and the Ministry of Communications.
And so they bowed to the pressure. For Vodafone demanded a license for an international gateway once TE gets the fourth mobile license and without waiting for 2017 as was scheduled, which was granted to her.
Another mobile phone company objected to TE getting an international gateway for LE200 million only, and so NTRA raised the fees to LE500 million.
Controversy was raised over the new entity that would invest in the infrastructure as to how important this is. And so the ministry said it would ask an international consultant to prepare a feasibility study for that purpose, although it had held more than 40 meetings to discuss that entity and the ratios of each of its shareholders, while a feasibility study is normally prepared before meetings on it are held.
And so the government agreed with the mobile phone operators on the new entity that would pull the rug from under the feet of TE.
Finally, the government decided in the amended license that TE exit from Vodafone, of which it owns 45 percent, by the end of December 2015.
This means TE will lose the leasing of marine and terrestrial cables and will lose its stake in Vodafone, a total estimated loss of more than LE2 billion annually.
Edited translation from Al-Masry Al-Youm