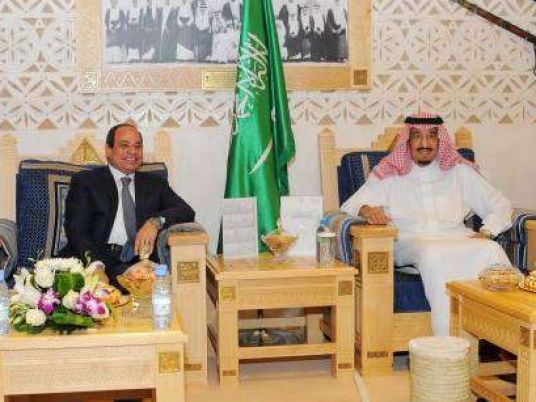 The State Lawsuits Authority (SLA) has mounted a legal challenge against the recent nullification of an agreement between Egypt and Saudi Arabia that placed two Red Sea islands within Saudi waters.
According to a border demarcation agreement signed in April, the two islands of Tiran and Sanafir were deemed to be within Saudi territorial waters, in recognition of historical claims on the part of Saudia Arabia. However, in June, the Administrative Court nullified the demarcation agreement, saying that there was insufficient evidence of the Saudi claims.
Now, the SLA has filed a case at the Supreme Constitutional Court and an appeal at the Administrative Court against this verdict with a view to allowing the bilateral agreement to stand.
Mohamed Abdel Latif Shehata, secretary general of the SLA, said that the legal challenge is based on the fact that the agreement is a "sovereign issue", meaning that the court that nullified it had no authority to do so. He said the judge was mistaken in failing to observe Constitutional rules on this point. Abdel Latif said that the SLA is demanding that the Administrative Court verdict be frozen until the constitutional issues have been clarified.
He also said that the court was mistaken in suggesting that the two islands had been ceded to Saudi Arabia by Egypt, since they had never been officially the property of Egypt. He explained that the official documents presented in the case proved that the two islands were Saudi property placed temporarily under Egyptian protection, and that in 1990 Egypt approved their return. However, he said, the return was postponed, in agreement with Riyad, until the regional situation was more stable.
In a statement in April, the Cabinet said that the deal placed Tiran and Sanafir in Saudi territorial waters, but that the deal would need to be reviewed by parliament before being ratified. However, several members of parliament expressed their disapproval over the deal, citing article 151 of the Egyptian Constitution, which dictates that all international agreements need to be reviewed by parliament, especially agreements concerning the drawing of national borders.
The Constitution also dictates that, where the redrawing of existing borders is concerned, a national referendum is required before any agreements can be finalized.
In related news, on Monday, the Saudi government approved the exploitation of natural resources in the Red Sea along its recently agreed maritime borders with Egypt.
Edited translation from Al-Masry Al-Youm