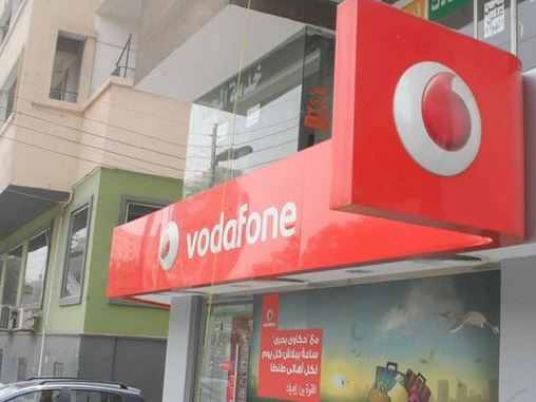 The Ministry of Electricity is considering a suggestion to sell state-owned Telecom Egypt's 45-percent share in Vodafone Egypt to a "sovereign" governmental body, a source at the Ministry of Communication and Information Technology told Al-Masry Al-Youm.
The term "sovereign" in Egypt refers to the justice, intelligence, defense, interior and foreign ministries, which protect the sovereignty of the state
The proposal purportedly seeks to protect the state's share in the company along with other national security considerations, given that other cell phone service operators, Mobinil and Etisalat, are largely owned by foreign companies, the source explained.
The source said the proposal came as part of government discussions of the best method to exit from Vodafone, a condition set for Telecom Egypt in order to be able to win the fourth cell phone operator license Egypt plans to launch.
The government is wary of foreign control over the communication sector, the source added, and wants to ensure that its share will not be resold to a foreign body.
France Telecom owns 94 percent of Mobinil, while Emirati Etisalat enjoys 65 percent of Etisalat Misr.
The same source said that another proposal involves government organizations exclusively carrying out the first phase of establishing a national telecommunication infrastructure body. The source disclosed that "sovereign" entities have set a condition that they acquire a share that is larger than all telecommunication companies in the project, and to exclusively have the right to set up the infrastructure for services sensitive to national security by direct order.
Edited translation from Al-Masry Al-Youm