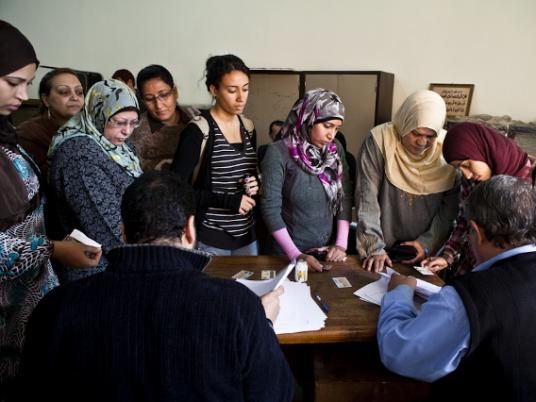 The National Council for Human Rights (NCHR) on Tuesday called on the authorities to investigate violations and irregularities during the referendum and devise mechanisms to respond to complaints forwarded by civil society organizations.
The councils' researchers said during a press conference Tuesday that the council had issued 50,000 authorizations for organizations and observers to supervise the referendum.
It has relayed 1,073 complaints to the High Judicial Elections Commission, including delayed opening of polling stations, influencing voters inside and outside stations, early closing of stations, collective voting and impeding observers.
Mohamed al-Damaty, head of the elections support unit, denounced sharp criticism of the council. "We spotted more violations than other observers," he said.
Damaty also denied licensing, selectively, members of the Freedom and Justice Party, the political arm of the Muslim Brotherhood group, while disallowing others from observing the voting.
His colleague, Brotherhood lawyer Abdel Moneim Abdel Maqsoud, said there were fewer violations than in the referendum of March 2011 and the previous parliamentary elections.
"The referendum was successful in general and there was no violence," Aswat Masriya, news website affiliated with Reuters news agency, quoted Abdel Maqsoud as saying.
The Islamist-backed constitution was put for referendum on two stages on 15 and 22 December. Several rights groups reported violations during the voting process, especially campaigners for and against the document trying to influence voters.
The opposition says the constitution, drafted mostly by President Mohamed Morsy's Islamist allies, fails to guarantee personal freedoms and the rights of women and minorities. It says charter will lead to more problems in the most populous Arab nation.
Edited translation from Al-Masry Al-Youm